I am quite excited about today's article as I will be looking at a windows password recovery tool that you can use to gain access to your computer in case that you forgot the password and you cannot use your computer anymore or you are locked out. Please use this method only on computers that you own as if used incorrectly you could get yourself into trouble, also this tool can be used to perform other functions such as: Data recovery, clone your hard drive and Windows recovery, but as stated we are focusing on the Windows password recovery aspect of the program.
What operating Systems will this work on?
This Windows Password Recovery tool works on Windows 7, windows 8 and should work even on past versions of windows so feel free to give it a try as it should work on all versions of windows past and present.
How to perform a windows password recovery?
To perform a windows password recovery I suggest that you check out the software: Lazesoft Recovery Suite which makes recovering your windows password very easy. So all you have to do is get the program and follow the instructions below: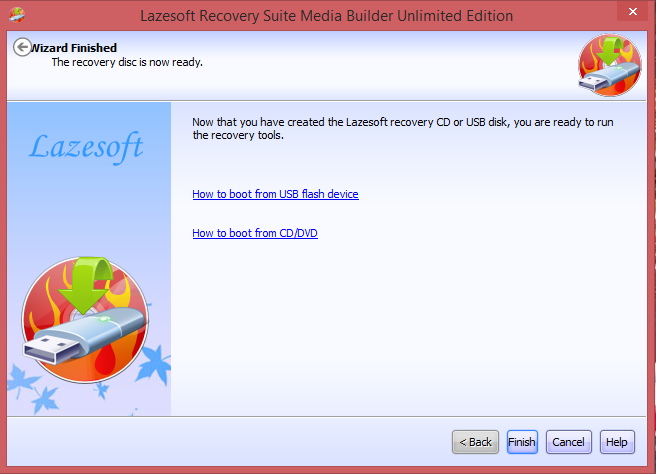 1. Install and Launch the Lazesoft Recovery suit, be sure to look at options and select your version of Windows 7 or 8 or weather you are using 32 or 64 bit windows.After this select the option to create a Windows PE recovery media and from here choose either a CD/DVD drive, USB flash drive or create a ISO image. I suggest that you create a USB flash drive which is easy to work with.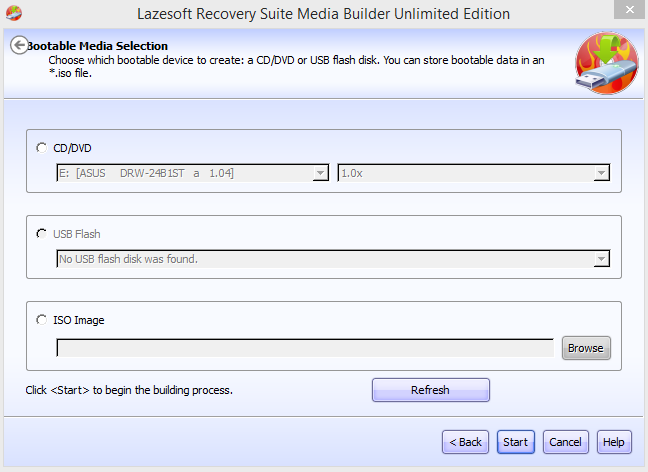 2. After selecting your media the drive will be formatted and the bootable recovery tool will be placed on the drive. You can hit finish after everything is done.
3. After this insert your USB flash drive into the port on your computer and allow the computer to boot from the flash drive. You will then be loaded into the interface of the Windows Password Recovery Tool.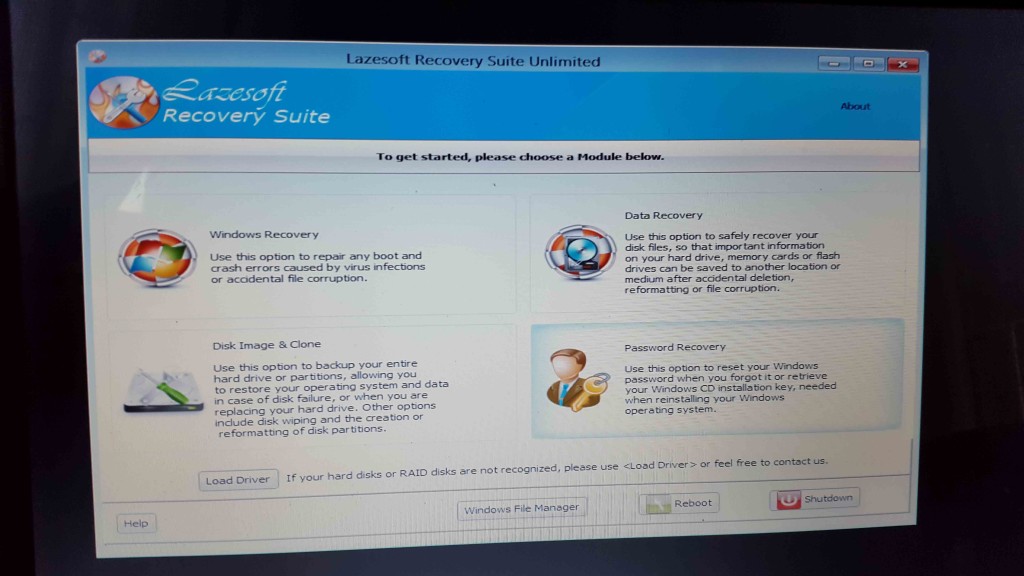 4. From the interface of the Lazysoft suit select the fourth option or Password recovery. From the accompanying screen you will have two options of Reset Windows password or Find your windows product key. In this case select reset Windows password, hit next and read on.
5. Make sure that the operating system is highlighted in the first box and reset local password is in the other and hit next, from the screen that appears it will list all available user accounts, select the one that you want to remove the password from and click next.
6. From the next screen you will see Full Name and description and a button that says reset/unlock, click the option that says reset or unlock and wait for it to finish.
7. There should be a message that says that its finished and click OK. and hit finish when you are done and reboot from the interface of the tool.
That's it the system will boot right up and where it would have asked for a password it will not as it will simply log in when you click the user account you want to access.
How to better secure your computer in case someone tries to use something like this Maliciously?
As you may know some persons might use this for less than honorable reasons so in case you want to protect against such a case or situation I suggest that you use a BIOS/UEFI lock that's built into your Bios, simply boot into the BIOS and use the lock feature and set a password, this password will appear as soon as you power on the computer and you can also disable boot from USB devices or legacy devices and lock the BIOS in this case any one that tries this will have to present a password and can't simply boot from an external device.
I hope this was helpful in helping you to performing a windows password recovery and gaining access to your computer once more, if you have any questions please use the comments section below and share your thoughts on this article.