This article is meant for those users that have an activation locked iPhone. This post will tech you how to bypass the IOS 9 iCloud activation screen and be able to use your phone.
This article is meant for those users that own the phone and either got locked out as they forgot there login details or bought a new device and can't get to use the device because of the iCloud lock. This article will teach you how to do a iCloud bypass to be able to use the phone again. Also note only do this for device you actually own.
How does this Happen to your device?
You either updated or restored your device only to be faced with the iCloud activation screen that you either forgot the password to or you don't have it as you just or recently bought the device off someone.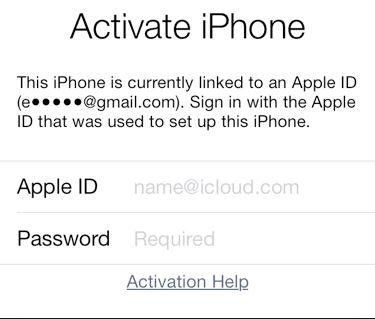 What devices will this work on?
This method will work on all IOS 9 firmware and overall does not matter what firmware your iPhone is running, this will still work and it will also work on all versions of the Apple iPhones, iPods and iPads irrespective of the model.
How to Bypass iCloud Activation?
DNS Server Bypass method
For the bypass iCloud activation to work you will need to have a SIM card in the phone that matches the original carrier of the phone.
1.Go into the Wi-Fi settings of the phone and you should see the detected wi-Fi networks near you. If you can't find the screen tap the home button and select :More Wi-Fi settings.
You should see the detected wi-fi networks with an exclamation beside them.
2. Now make sure you are not connected to the network if you are then simply forget the network to disconnect. After this click on the exclamation to  go into the settings to manually put in the DNS settings as follows based on your region on the first tab DHCP:
USA or North America: 104.154.51.7
Europe: 104.155.28.90
Asia: 104.155.2020.58
Rest of the World: 78.109.17.60
Note as well that they all work but its best to choose one that closer to your location.
3.Next click on back and then click on the network and connect to it and put in your password. If you end up on a wired screen about taking a few minutes to…. simply hit back in the upper left and go back to the choose Wi-fi screen and wait.
4. You should now see a new menu with log in at the top simply scroll down and select menu. That's it you will now have access to common features of your phone such as Messages, take pictures, shoot video, interact with a cool forum with tips and much more.
Troubleshooting or starting over
If for some reason you need to start over you will need to delete the DNS setting and forget the network and repeat the above procedure. The DNS settings above all work if one does not work erase settings and start again from scratch.
I hope you enjoyed this article and you are now able to perform this iCloud lock removal that now allows you to use your iPhone that you could not otherwise access at all. Please leave a comment below or share this article and in case you found these tips helpful and would like to make a donation, the donation button is in the left column.