So with the S22 S Pen you can perform various Air Actions or gestures. This video will show you what to do in order to use the Gestures to make your life easier.
You can perform various gestures such as:Open the Camera, Go Back, Go Home,Go to recent Apps, Open Smart Select and finally Screen Write. These are the gestures you can perform. You can simply move the S Pen in the direction shown below in the pictures.
Video Tutorial:
Below is my Video tutorial that takes you through the process and shows you to use the main gestures that can be used with the S Pen.
Air Action S22 Ultra
So in order to do the Air actions
1.Remove the S Pen.
2.Make sure the S Pen is a Distance from the Screen.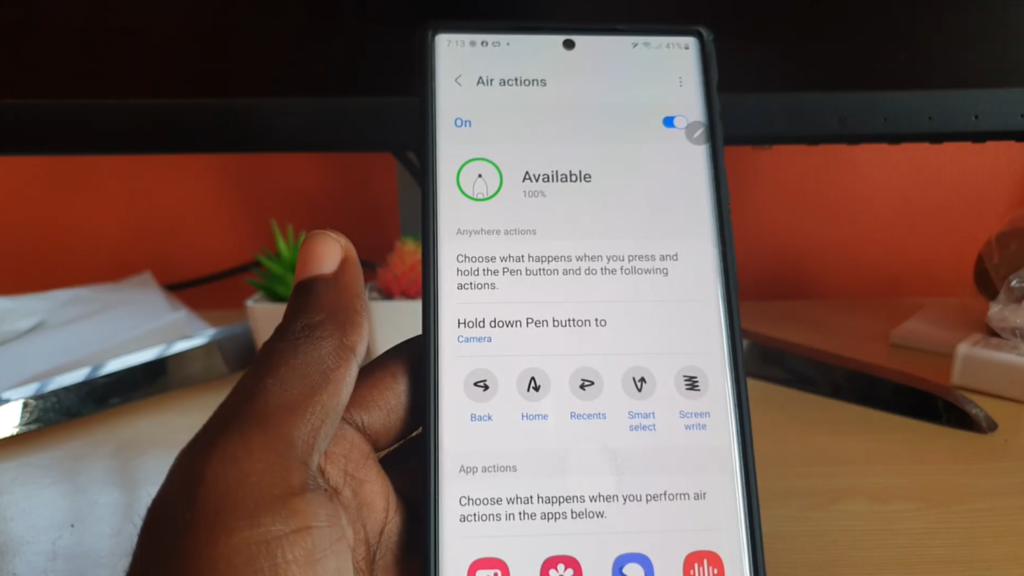 3.Perform one of the Action with the S Pen while holding the S Pen to perform a Air action in the Air. For example you can do a scribble sign to activate Screen Write. You can also do the other Actions as seen in the picture above.
Before You Go
Please take some time and do me a solid and share this guide, comment below and as always thanks for checking out the guide.
Continue Reading we have even more Tips for you: