The LG UHD AI ThinQ 4k TV is a mouth full as there is so much things happening here in this TV. Overall LG did not miss a beat with this TV.
I have a older LG TV for so long now and the upgrade was long in coming but it was really worth it. LG has thrown everything including the Kitchen sink at this TV. But it all comes together all so well that the user will hardly be able to complain about this one.
Whats Inside the Box?
Here is a breakdown of whats inside the Box of this TV and all you get from it off the bat wen you remove it from the box.
What I Like about this TV?
Personally I love that the LG UHD AI ThinQ 4k TV features Real 4K. The picture quality is really good. I got the 43 inch version but you have various sizes.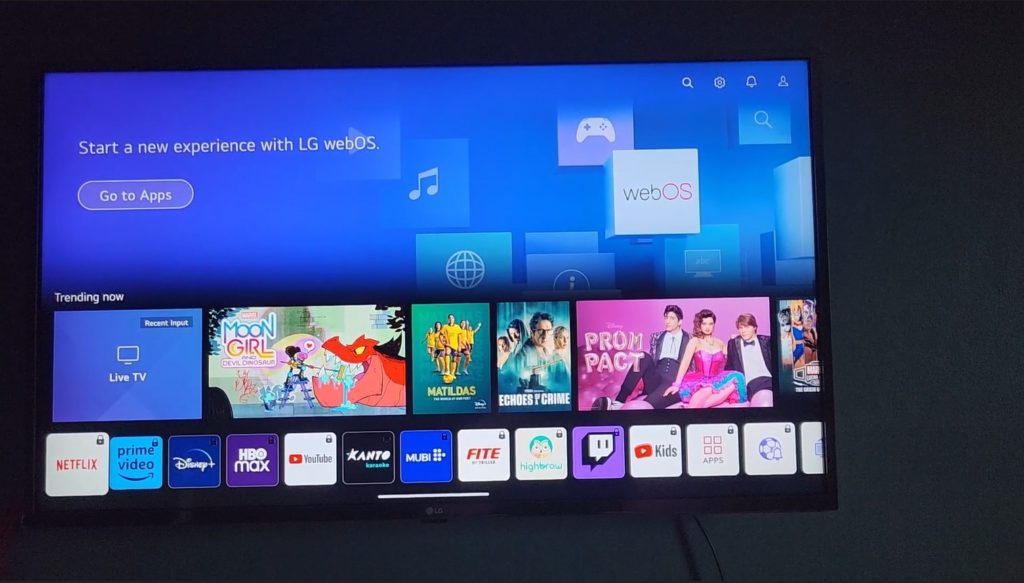 I have the 43UQ75 inch which is plenty enough for the purposes that I have chosen to use it for. The Menus are beautiful and very extensive as it relates to settings to tweak your TV set to the way you like. There is Even AI features which seems to relate to setting your settings or tweaking them with intelligent features thus the AI name, but is not necessary as who can set your TV settings better than you.
Security or Parental Lock
One of the most unique feature about this LG Smart AI based TV set is the inclusion of a built in Security lock. It meant to prevent children from viewing what they are not supposed to which by itself is a marvelous feature and a major reason for getting the TV.
But I find that its also doubles as a beautiful and great feature that can be used to secure your TV. That way in case of theft anyone that steals your TV will not be able to used the TV easily. This should be a implementation on all modern TV set as standard.
On other TV sets you can try to do the same with a App if you can find one but its always never works or work well and is best implemented by the manufacturer.
What I hate?
The picture Quality while very good you do notice the Soap opera effect on Animated content. The effect does upscale picture quality but on some content its distracting and could have been made optional based on content being viewed easily. You do get accustomed to the effect though and may even some to enjoy it.
Also the remote would have been great backlit or the navigation keys on the remote made more prominent so you can use them easier at night as you navigate. I always have to turn on a light source in navigating menus as the buttons are so small and you cant feel your way through in the dark.
Otherwise these are simple issues and does not spoil the experience. I personally would have to nit pick to find any issues. The Technology behind these TV sets has come a long way. You can even forgo the traditional Tv/cable and get all your content by streaming.
Buy Yours here:
You can purchase your LG UHD AI ThinQ TV here if you so desire. Its a great TV set and one of the top brands and best LG Tv sets I have ever seen.
Conclusion
If you have long loved LG TV sets or eyed the brand as a potential set you want to own then the LG UHD AI ThinQ 4k TV is definitely the TV you want to Own.
It filled with cool features, settings and every possible thing you could want on a modern TV set that exists. I personally love this purchase and so far would buy it again. Its a well made device that to date check all the boxes as it relates to what I could want in a TV set.
Mounted on a wall this thing really looks nice mounted and even better when its powered on and enjoying content. I personally recommend it and think you will love it as well.
Continue Reading we have even more Tips for you: