The Blackberry was once king of the hill when it came to smartphones and mobile phone security but if you thought they are all but gone from the smartphone Game with a series of phones that were under performing you would be thinking right but blackberry is back with its newest handset that its hoping will put it back on the path to smartphone dominance and that device is the Blackberry PRIV which is an Android based offering with the Blackberry well known branding and yes it still has a physical qwerty keyboard.
Meet the Blackberry PRIV
The first thing that you will notice about the Blackberry PRIV after you get used to it is the slide out keyboard, I can't believe I am saying this in the 21st century but blackberry still has its iconic keyboard you just cant get rid of it where there is a blackberry. That aside the device is also powered by Android which also means it looks just like any Android device at a quick glace.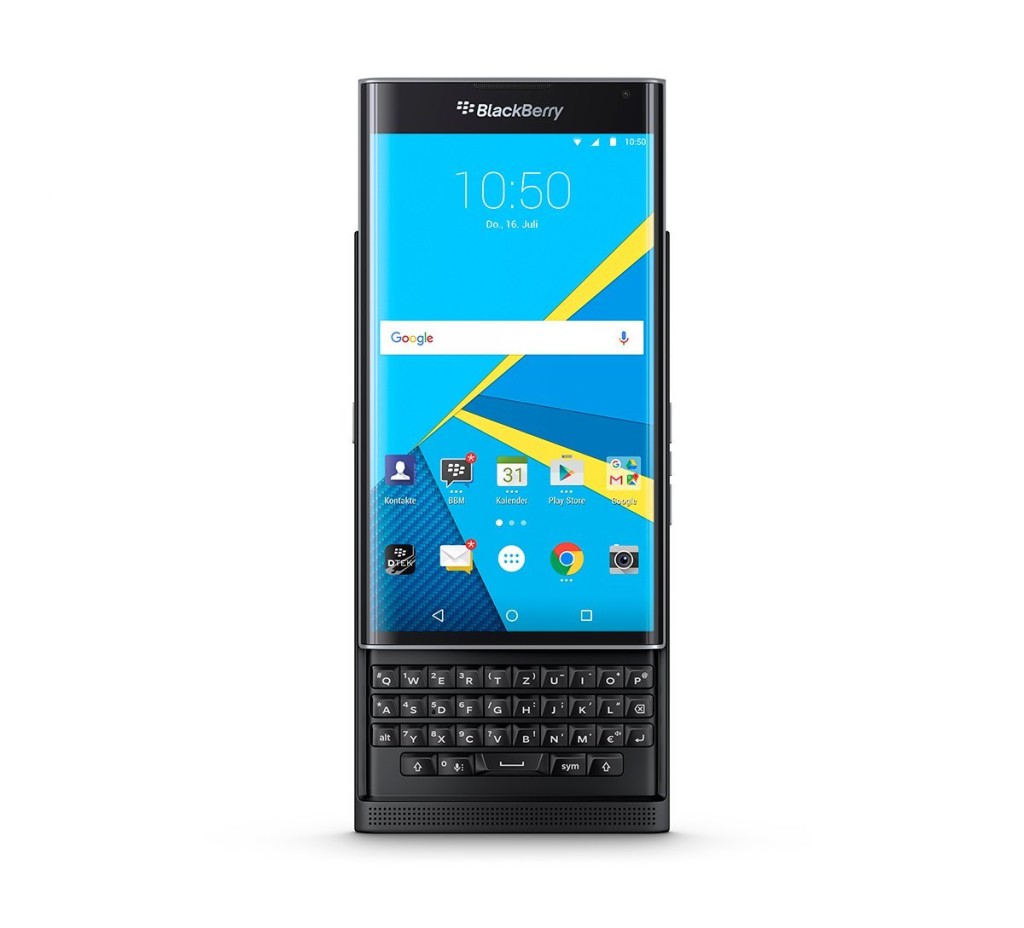 Performance of the BlackBerry PRIV
When it comes to hardware the Blackberry PRIV is no slouch with hardware specs that suits its flashy price tag and matches up well with its counter parts. That includes a beautiful 5.4 Dual-Curved Display,a 540 PPI 2560 x 1440 Pixel screen with a 18 MP main camera,3410 mAh Battery with up to 22.5 hours usage on top of Android 5.1 OS. There is also 3 Gb of Ram and the processor is a snap dragon 808 which are quite beafy specifications for a BlackBerry.
Looks and design
The back of the device has a soft touch coating that easy on the hands with the iconic Blackberry logo embedded into the it for maximum effect. The device is also thin enough for great one-handed operations. Also something that's a bit dated but refreshing and addictive surprisingly is the physical keyboard which we mentioned earlier that slides out when you slide up on the screen that will appear at the lower half of the device although you can use the on-screen keyboard if you wan,t but if you have it why not use it.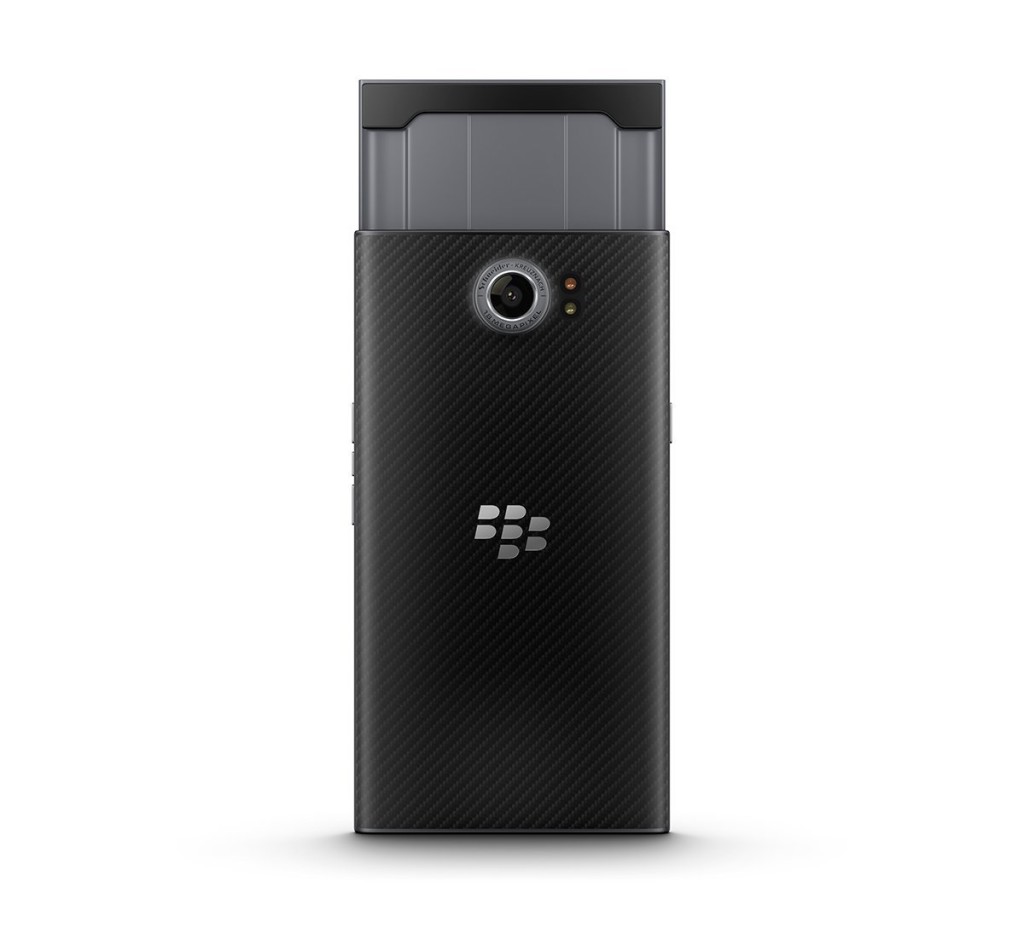 They keyboard itself is also so discrete that if you are not familiar with the device you could possibly operate the Blackberry PRIV and not even realize it's there. Otherwise at first glance the device does looks more like Android than what we are accustomed to from a blackberry and the only other indicators that would make you think otherwise is the logo on the front at the top or on the back.
The Physical Keyboard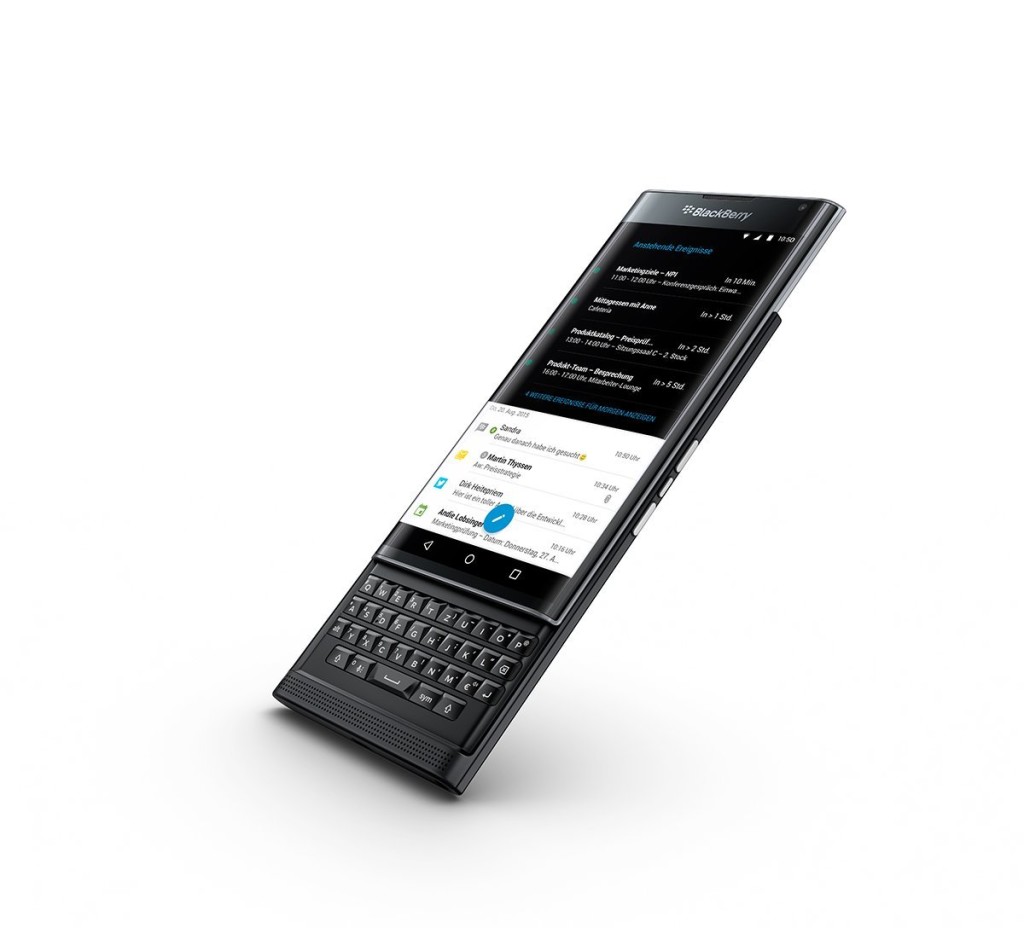 Getting the keyboard out starts an entirely new game as the device takes on new life, still feels a bit retro and dated but its functionality is excellent as far as physical keyboards go in the modern era. Another surprising feature is that the tire keyboard is one big track pad for the display which can come in handy at times.
The Operating System
The operating system is truly Android, Android 5.1 to be exact and you might think just by a quick look that nothing has changed from stock Android but blackberry has added its own tweaks to make things feel and operate just as it did on their operating system. This includes things like notifications and you do get the slew of blackberry powered apps as well such as BB messenger, BB hub and more. But the cool thing is that you are not forced to use any of the core apps and you can install your own set of messaging and productivity apps if you want.
So what does the PRIV in Blackberry PRIV stand for?
According to Blackberry the PRIV actually means the Privilege of Privacy. So with that it mind you can bet like all blackberries before it the PRIV's main focus will be security and the protection of your personal data which is something the older devices excelled at.
Security
So has to the many security flaws that have been discovered in Android as of late, most users are well aware and batting an eye at the above security and privacy claim as Android is filled with vulnerabilities but Blackberry has claimed that they have reinforced the Linux core at the heart of Android  and included a full suit of security measures to protect our personal data than on any other device,overall the feedback from consumers is one of skepticism and doubt.
One such concern is third-party Apps that Blackberry has no control over with their previous operating system each app could be vetted but since they have gone Android its hard to see them controlling every third party app. The security suit that's included give you a daily check up and tells you how secure you are but only time will truly tell if Blackberry security claims can stand up to the bold promises.
The Camera
The camera is simple yet highly functional and provides great pictures at 18 mega pixels that up to par with today's robust standards for picture quality. The front facing camera is also good at a respectable 2 megapixels. Plus you do get to shoot 4k video which is a welcomed addition and there is even a panoramic selfie mode for getting every body in that group shot . Overall the camera is a major leap over blackberries past phones.
Where to Purchase the Blackberry PRIV
You can check out the price and get your version of this device below:
Conclusion
Overall the Blackberry PRIV promises something hat Android has been lacking for a long time now and that is robust privacy and security, how good it is will ultimately reveal itself in the month ahead as future issues arise in normal Android lets see if the PRIV remains unaffected but with that aside the device has taken a major leap into the modern era without compromising on its core feel, yes I do mean the keyboard but otherwise its a brave new world for Blackberry and with its great battery life you should do an entire day no issues. This smartphone should not be ignored as a contender for your hard earned money especially if you were a die hard blackberry fan it may be time to take a second look.

Continue Reading we have even more Tips for you: