With the holidays and other important events coming up such as your child's birthday it's always hard to figure out what to get them. One thing that you can depend on is getting them a Wowwee light strike which is a cool toy to own as its allows the kids or the kid at heart to get out of the house and have fun with friends or family as they enjoy a Game of tag with a set of light strikes and its easy to use and just about any one can get one and start playing right away.
How to Play?
Basically each blaster which comes in different colors is one big sensor and detects when its hit by another Light strike blaster, they also make interactive noises and it's basically one big Game of Laser tag in which one team attempts to tag the other using their  Wowwee light strike blasters or guns. The team that is left standing at the end of the match is the winner. There are also other fun games that you can play or you can simply make up your own Games and rules.
What do you need to Play?
To get started you will need a set of wowwee light strike guns, one for each member of your team and that's it basically, once you have got the hardware you are ready to play.
Light Strike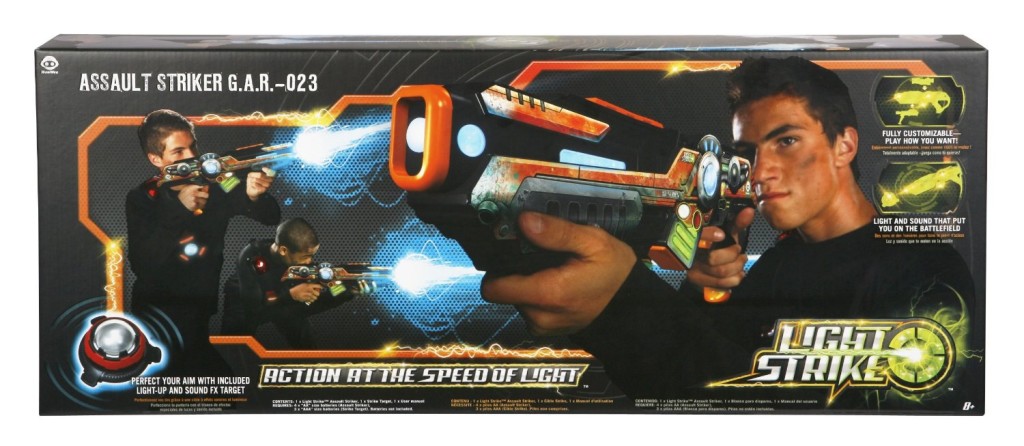 The light strike assault striker are all well designed and you can choose from a few different color models, the standard blaster powers up at the press of a button and it has cool light effects and sounds along with voice feedback which is one of the features that sets this set apart from the many other devices like this that I have seen. To start playing the device ask that you verify your identify with a finger print scan which is a cool effect which is not really functional as the device only activates on button press and not after really scanning your finger. You then choose your team which is done with the press of a button, each team is color coded and shown on the blaster itself for convenience so you never have to guess which team you are on.
There are also cool features such as a shield button to protect you from other laser tag blasts which makes thing like something straight out a video Game. You are also able to choose different firing modes and the voice based feed back narrates each mode in a funky robot voice which is cool.You can even change weapons . When the blaster is empty you can actually reload it easily by hitting the button on the lower half which reloads and you are ready to go once more.
Also there are various accessories that comes with the light strike laser tag which can be bought separately that add a variety of functionality such as a Light Strike Scope for better accuracy when firing, a Light Strike Enemy Scanner that actually detects other players within your range and shows where they are and much more.
Light Strike Guns:
1. Wowwee Light Strike Assault Striker With Simple Target – Yellow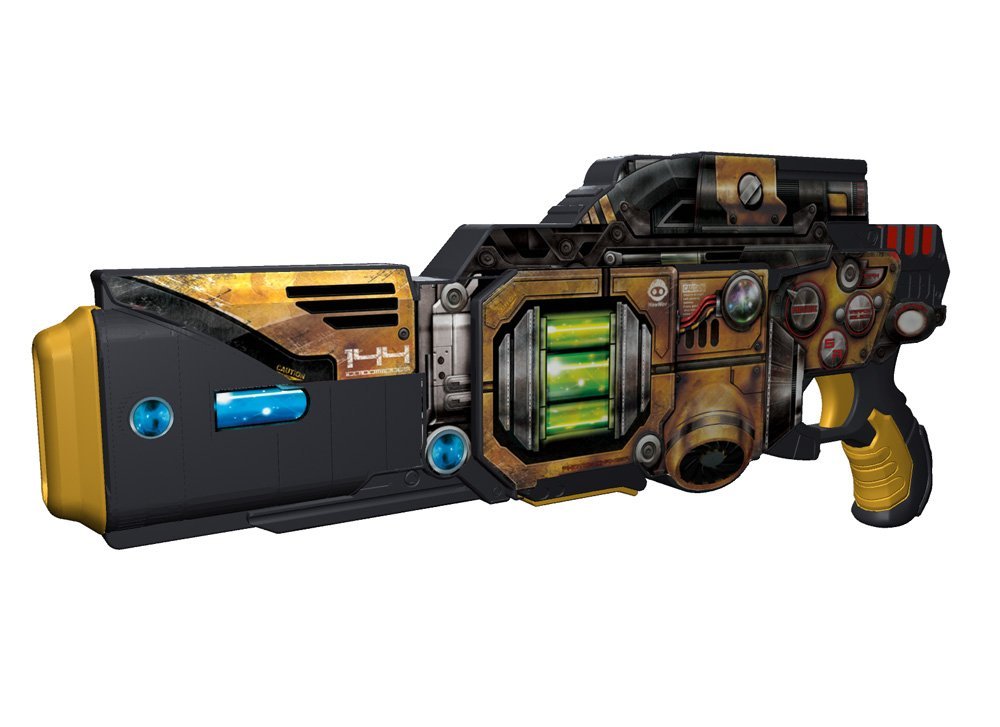 My favorite design of all the units this is the yellow version that like all standard versions described above has unlimited ammo and lots of cool features and accessories, check it out.
2.Wowwee Light Strike Assault Striker With Simple Target – Orange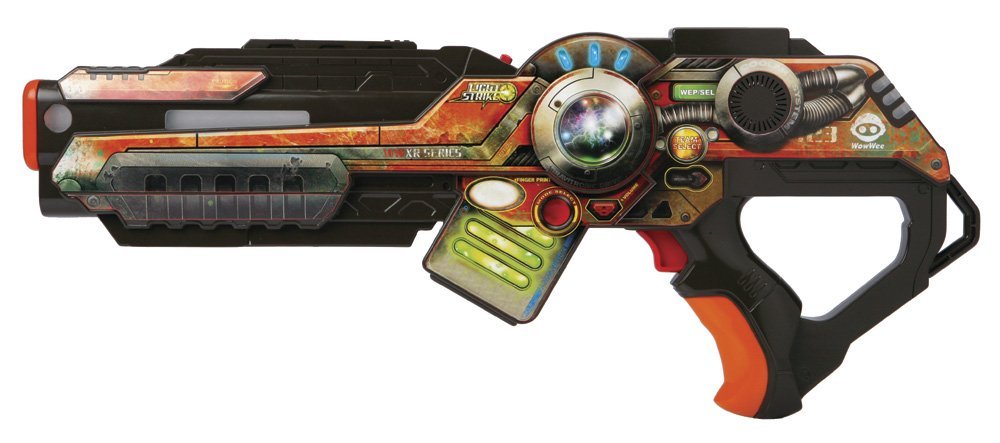 Is basically the same unit as above but with a different design, so you can get different sets or multiples of the same sets.

3. Wowwee Light Strike Assault Striker With Simple Target – Red
The final Variation in the set the red edition can work with any of the units above based on the size of your team or others like it.

Special Edition Multiplayer Laser Tag Combo Set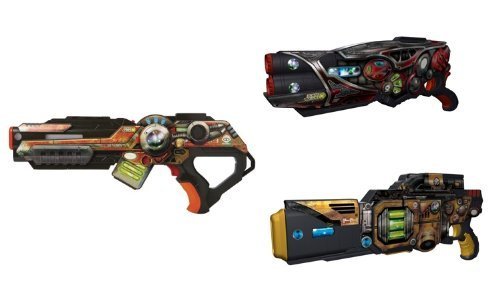 If you are looking for a package deal and don't want to buy the units individually as shown above you can actually get the special edition with three (3) different unit as a combo set for convenience or get a whole bunch of them.
Why you should buy this?
1. Cool voice feedback.
2. Awesome feature like shield and various weapon mode select.
3. Ability to choose your team with clear color indicators.
4. Cool accessories to enhance your Playing.
5. Really fun and keep kids active.
Conclusion
The Wowwee light strike is fun for kids, teens and even adults to go out and have some fun and they make for great gifts which just about anyone can enjoy as they play with others. This is a definite must have for the holidays, birthdays and so on at any time of the year and it never gets old as they are really interactive and fun to play with so you literally cant go wrong with any of the above recommendations.
Continue Reading we have even more Tips for you: