The Samsung Galaxy has a very cool feature you may not be using that's called Power Saving. This feature can really come in handy when you are in a pinch and need to squeeze every bit of power out of your phone and have it last as long as possible.
So read below the details on turning on this feature and what it does to save power on Samsung Galaxy Smartphones.
What is Power Saving Mode?
Power Saving mode saves power by limiting Background network usage, syncing and location checking. It also allows for other measures to save power as well that can be turned on if needed.
How to Turn on Power Saving?
In order to turn on Power Saving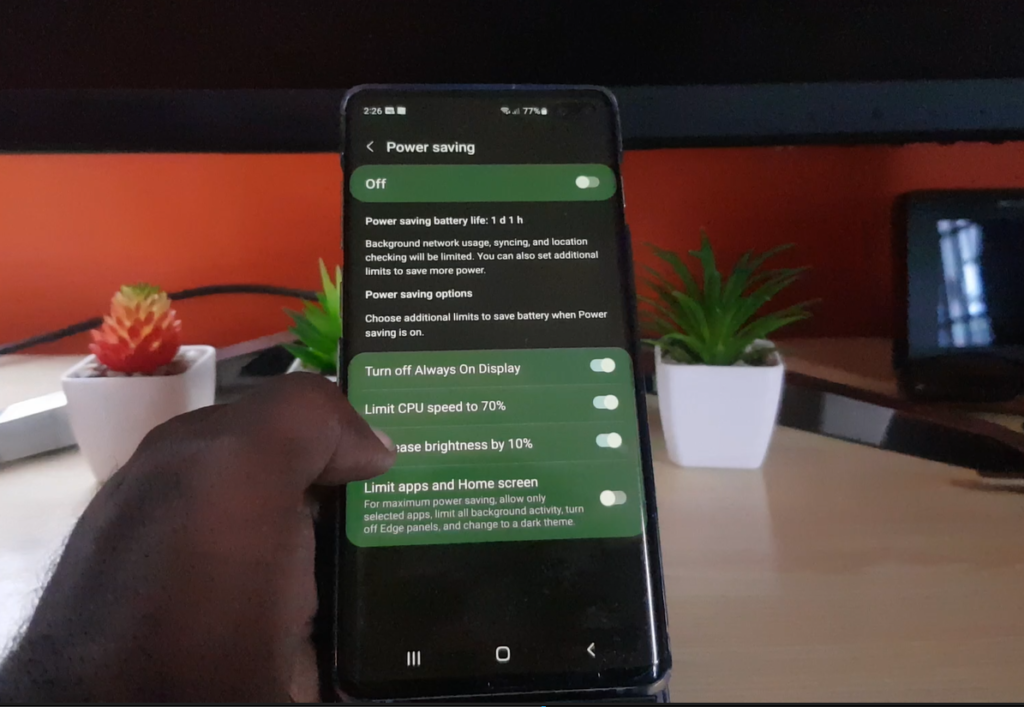 1.From your home screen swipe down once to access the notification area.
2.Swipe down again to access the quick toggles.
3.Tap Power Saving to turn said feature on.
4.To customize the feature tap the text and not the picture and select details you can from here turn on additional features to save power.
Before you Go
That should be it and all you need to make your power last longer on a single charge, ideal for cases where you need the phone to stay on as long as possible. The feature even gives you a estimation on how long it will last before the battery depletes with the power saving.
Please share your feedback and share the guide if it was useful and thanks for checking out the guide.