If you remove the S Pen from the S22 Ultra or a Note device you will find that you can write on the black screen and make a quick memo. Thus feature is very useful for Jotting things down quickly.
But in case it turned off or on this guide will show you how to disable it or turn it back on if its not on. So follow the guide or watch the video tutorial to see how to do just that easily.
Video Tutorial:
Watch the Video tutorial and see how its all done step by step.
How to Do this on your device?
1. Go settings.
2.Next go to advanced Features.
3.Finally Go to S Pen.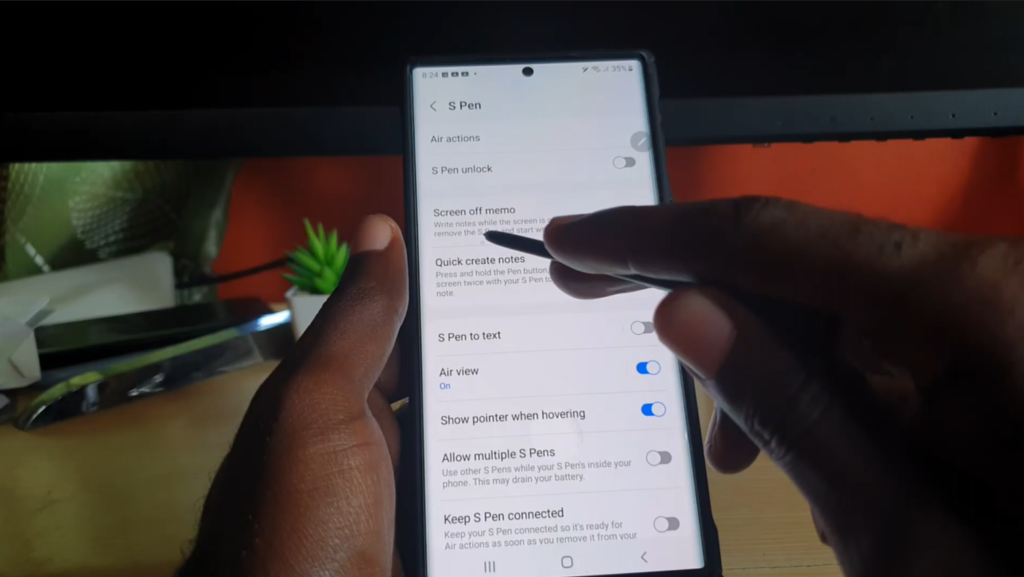 4.Find: Screen Off Memo and turn it On or Off.
Before You Go
Please share my guide which should be useful to some users. Also feel free to comment or check out even more content.