What is a Search Engine?
Often when the term search engine comes up Google is the first and foremost search engine that comes to mind, but what exactly is a search engine and which is the best search engines out there on the internet.
Search Engine: are programs that keep large databases of all the websites on the internet based on there relevance or content and allows users to access these databases by providing relevant results through search based on a users quarry.
So to put it bluntly, try to think of the internet as a vast expanse of space with many planets that are not labeled and there is no map, search engines basically provides the maps so travelers can tell where they need to go to get what they want, instead of them having to wonder from planet to planet aimlessly without reaching their goal or desired location.
The Search Revolution
Now while Google often comes up when the term search is mentioned, it must be noted that Google is not the only search engine. They were however the one to pioneer search and took it to new heights, today they are still the best and controls approximately 67% of the search market. All things considered that's allot of search requests, while Google is still the king there are still other great search engines out there that are gaining head way in search in there own unique ways.
Best Search engines:
1. Google: needs no introduction and is the poster boy and undisputed king of search.Google offers its users a wide variety of services that not only makes life easier, but also makes searching the internet a breeze with its highly accurate and precise search results. For the future Google is aiming at personal search, which basically allows the search engine to anticipate and tailor search results just for you,similar to how you may come to know a loved one or a brother. Google has no intentions of loosing its title as number one search engine any time soon and as begun to evolve with the times and are refining there craft.
2. Bing: aims at getting it users to what they want as fast as possible, thus there tagline less time searching and more time doing.Aiming to take on the big "G" Bing promises to provide more than a search box and a some links (Ouch !)
3. Yahoo Search: Still around after all these years, yahoo is not to be taken lithely and are on the heels of the Giants such as Google and Bing. Yahoo not only offers search, but services for which they are well known includes yahoo mail and Yahoo answers to name a few.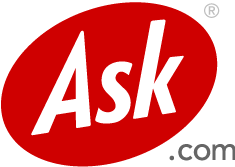 4.Ask.com: While ask is not a fully blown search engine, they are however a question answering based search engine that provide answers based on questions you ask. The results are presented in a unique way when compared to a regular search engine, in that depending on the question or search term entered answers will be given to the question directly in the results screen along with similar questions and answers.Also potential answers from websites across the net will be provided similar to a typical search engine.
5. DuckDuckGo: While the name may sound goofy, duck duck go is a search engine that promotes privacy above all. Unlike its counterparts who are aiming at personalized search that is tailored to your needs based on your search habits and browsing history (Big Brother), DuckDuckGo aims to provide high quality search results all while emphasizing and protecting your rights to privacy.
They are so serious that they are asking you to try there service for a week, you can learn more about this search engine here.
6. Yandex: Vodka any one? This search engine is the largest search engine in Russia, also do not fret as if you do not speak a word of Russian it does support English.They also support features such as email and a webmaster tools for those who are seeking to submit there websites to be indexed by this rising star search engine.
Whats your Favorite Search Engine?
What would you say is your top five (5) pick in the search engine category? we would love to know your answer so please leave a comment below and answer the question.