Did you know that using just your fingerprint you can log into all your online accounts without needing to put in a password? The feature is called web sign-in and it comes integrated in the Samsung Galaxy S6 or S6 Edge and it allows you to log into any website without manually tying in your password once the feature is set up. So basically you can tap that home key and instantly log in securely to your social media accounts such as Facebook or to do some shopping on online retail stores such as amazon and much more.
How to activate Web sign-in?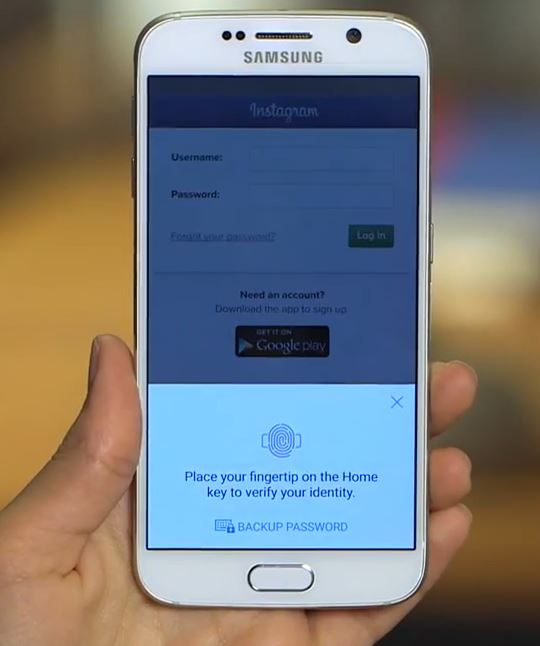 The feature is quite easy to activate and most users don't even know that it exists with there brand new Samsung Galaxy S6 or S6 edge. To enable this feature:
1. Go to settings.
2. Then lock screen and security.
3. Fingerprints option and press your finger on the Galaxy S6 fingerprint scanner in the home button to verify.
4. Next look for and enable the option that says Web sign-in.
5. Now its a simple matter of using The Samsung Galaxy S6 or S6 edge default browser to go to a website and then login once as normal.
6. You should now see an onscreen prompt that says: Save sign-in info, check the box for the fingerprint option and then simply hit remember.
From here you can simply log out of the website and attempt to signin once more, once you try to sign into a website the Web Sign-in screen will pop up prompting you to place your finger on the home key to verify your identity and log you into the website.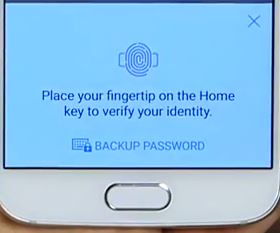 Advantages of Web sign-in:
1. Automatically remembers your passwords.
2. Speeds up access to website that require that you log-in such as e-commerce websites.
3. Super convenient
Drawbacks
For now this feature only works in the stock web browser that comes with your Samsung Galaxy S6 and S6 edge but that's a small price to pay for the convenience.So to put it simply it will not work for browsers such as Firefox or Google chrome and others.
I hope you enjoyed and found this cool tip for the Galaxy S6 and S6 edge useful, please feel free to look around the website or leave a comment we love hearing from our readers.
Continue Reading we have even more Tips for you: