Today's fix involves those iPhone users who are getting a iPhone no service notification or your iPhone is constantly searching and its shown in the upper left of the notification bar.
Do note that there are a number of possible fixes for this issue and I advise that you try the solutions below until you find whats wrong with your device in order to fix it.
What devices are affected by the
iPhone no service

issue?

The iPhone's mainly affected include the iPhone 3gs, iPhone 4,iPhone 4s, iPhone 5s,iPhone 5,iPhone 5c, iPhone 6, iPhone 6s and the Plus editions as well.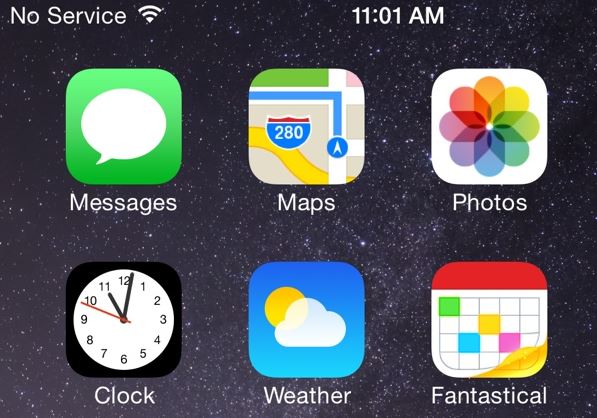 How to fix the iPhone no service issue?
1. Power off your phone and eject and make sure your SIM card is properly seated so it can make perfect contact to be read by your phone. When fully booted once again if its working you will see your carrier name in the upper left of the screen, if not read on.
2. Go to settings and keep toggling the option Airplane mode on and off repeatedly and after a while sometimes this will cause the issue to go away.
You can also try with the Do not disturb setting by toggling the option on and off using the manual option turning it on and off repeatedly and seeing if that rectified the issue.
3. Go to settings and go to general and scroll down and go to reset and choose the option reset network setting and enter your password and choose the option to reset your device. Do note this will not delete your data but only your network settings that may be the cause of the constantly searching message.
When its finished doing its thing you will have to reenter network settings such as WiFi and so on that was once stored in your device as all those settings have been erased.
4. This step may not be available to all users but you can try it out for those that have it. Go to settings and click on carrier and it should be set to automatic go ahead and set that option to off and on a few times and see if it finds your network and if it does not turn it off.
It should search and find available networks such as : Sprint, Verizon, AT&T and so on for those residing in the USA. When the options appear select your carrier and wait and see if your device picks up a signal.If this option fails leave things on automatic.
5. Once again go to settings, go to phone and select SIM Pin and see if it's on, if it is then disable the option as it may be the cause of the issue.
6. Contact your phone service provider and ask for the manual network setting including APN and other settings and manually put them in as in some cases this has proven to work in fixing this issue.
Also updating your phone to the latest software version available may work in fixing some issues related to these carrier issues.
7. If all else fails either get a friends SIM card especially if he is on the same network and try it in your device, if it works then you may have a faulty SIM card that will need changing and you can request one from your service provider.
All the above were aimed at software issue another problem is that your internal antenna may be damaged and in that case the device may need to be repaired especially if all the above tips failed to produce a result.
I hope this fixed the iPhone no service issue for you and if so share your experience below and what worked and please subscribe and consider joining the Blog for this and other Tech tips just for you.
Continue Reading we have even more Tips for you: