I swear these apps enable the most annoying features by default after install. In this case I am referring to CM security and Ads that appear on the lock screen usually when you are charging and connected to the internet. This screen is really annoying and is an eye sore for most users. Also how exactly do you disable this annoying charge or lock screen that shows ads that you don't want on your lock screen?
Well let me show you guys how to Disable CM Security Lock screen Ads on Android in case it showed up and you want to get rid of it while keeping the CM security app installed.
What is the CM security Lock screen Ads?
Well the ads are simply advertising and after all the CM security app is free so it's not uncommon for an app to show ads otherwise it would be a paid app. The issue is that its shown on the lock screen which is the first thing you see when you wake your phone from sleep. And no one want ads on their lock screen trust me.
The feature is from CM security's Charge master which prevents over charging according to the app and comes with ads.Now your phone should already have this ability (Over charge protection) so I suggest you disable this feature as shown below to get rid of the ads on the lock screen.
How to disable CM security lock screen Ads?
To disable CM security lock screen ads I suggest that you :
1. When the Ads appear on your lock screen while the phone is plugged in and charging look in the upper right hand corner.
2. You should see a gear icon, click on it.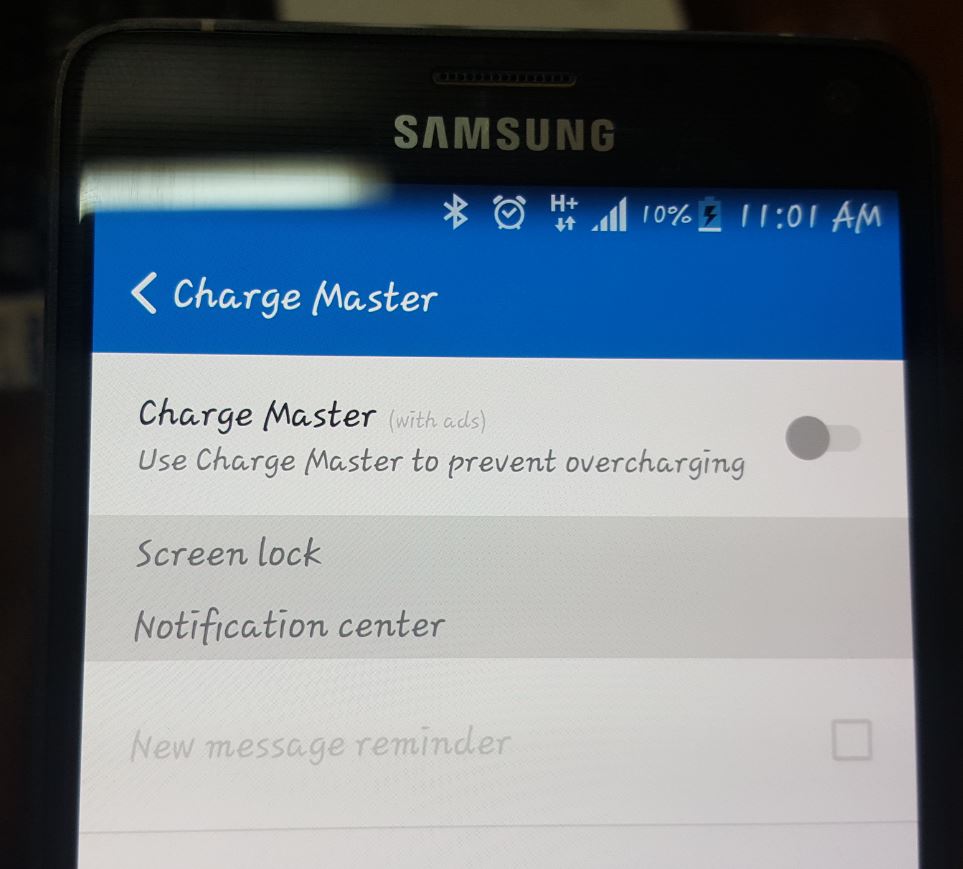 3.You should be in the settings for the CM security App under charge Master.Notice it says Charge master (with Ads)
4. Slide the toggle and disable the charge master feature. It will change from green to grayed out.
5. You can also find the settings for charge master under your CM security app settings and do the same, the above is the fastest method.
Final Points
That's it you get to keep the app and the annoying lock screen ads are now gone once and for all. I do hope that was able to solve what I consider a very annoying issue for you. The app has other ads but that one was too up front for me and not so obvious as how to disable seeing it enabled by default.As usual guys please take the time to share this article and also please leave a comment below sharing your experience with this issue.
Save
Save
Continue Reading we have even more Tips for you: