I recently added a Mobile data Plan to My Samsung Galaxy Phone and realized that no matter the area I was in the Mobile Data Speeds Won't go above Edge speeds. Even when I should be getting 4G speeds it would simply be stuck on edge speeds. I tried everything and even at one point I was wondering if something was wrong with the phone and if it needed to be flashed or something.
Luckily sanity prevailed and I realized that it must be something else that was the cause. Also note my cell provider network was fine so it was nothing from their side and the issue was with the phone itself and one setting. So guys if you are having a similar issue where you are stuck on edge speeds or low data speeds and want to be able to browse at faster speeds that you should be able to on your mobile data plan follow the directions below.
How to fix stuck on Edge speeds on a 4G or faster Data Network?
To fix the problem I had to:
1. Go to settings.
2.Select mobile networks.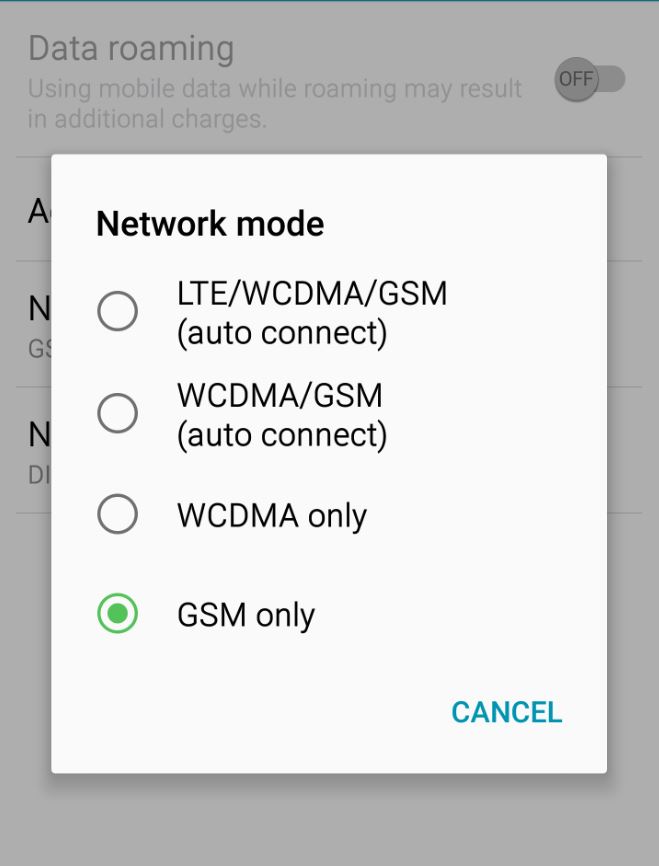 3.Next under Network mode you may notice its set to :GSM only as mine or WCDMA only.Go ahead and change the setting to:LTE/WCDMA/GSM (Auto connect)
After doing this I noticed that I was instantly on 4G data speeds on my mobile network unlike before when I was stuck on Edge speeds that are God awfully slow. Note that this was a really hard solution to find as while the solution was simple I had tried just about everything else trying to fix the issue.Also note the location of the settings may be a bit different for your phone but you should still be able to find the setting.
Final Thoughts
So guys trust me I hope you found this article early and did not end up trying a bunch of other stuff before stumbling up on this fix. I would love to hear your experience, please share it below in the comments and do share this article on social media as well.I really want to share this fix as I know I am not the only one out there that is encountering this issue and may be searching for a solution to fix the issue once and for all.
Save