Emergency Mode is a special mode on the Galaxy S8, S8 Plus, Note 8 and other similar devices which you can activate when you need to save power or you are in danger.It limits the number of apps you have access to and places all the key apps you may need in an emergency and disables those apps and utilities that drain battery fast which results in your battery lasting way longer than it would in normal usage conditions. This can be a life save in Emergency situations where you will need to extend your device battery as long as possible.
While in Emergency mode?
While in emergency mode you will only have access to basic apps, you can make emergency calls, save battery power, use flash light, sound emergency alarm, share location easily, make phone calls, browse the internet and more. It also indicates the amount of usage time you will have remaining.
How long does the battery Last in Emergency Mode?
Is all depends on usage but you should be able to get a good 4 to 5 days of usage easy out of your device.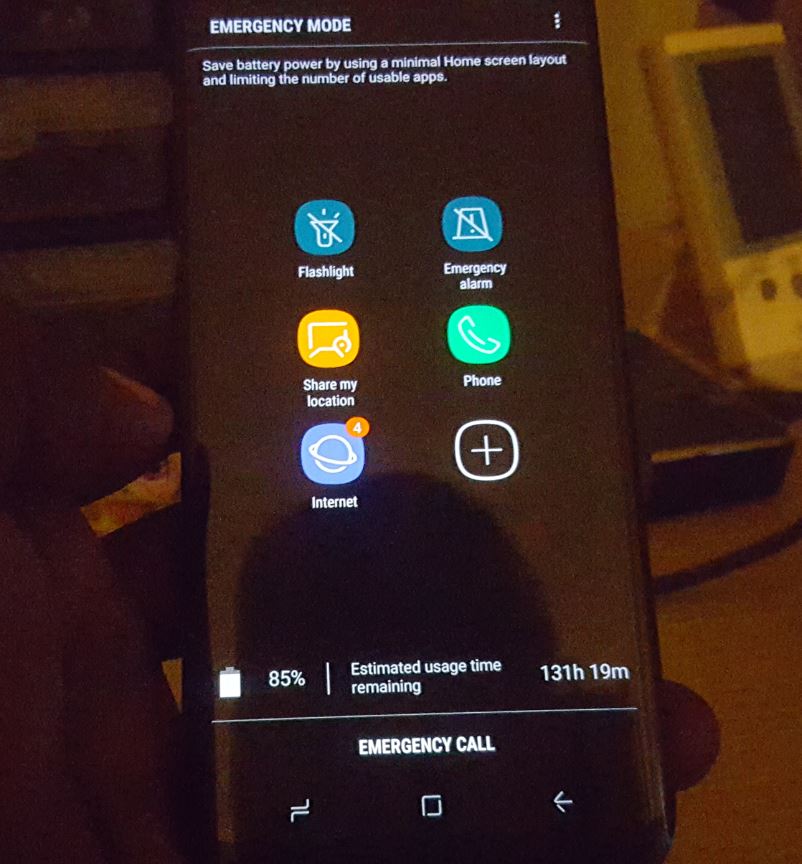 How does Emergency Mode Save Battery Life:
Emergency Mode Saves battery power by using a minimal home screen layout and limiting the number of usable apps.
How to Activate Emergency Mode?
1.While the phone is on Press and hold the power button.
2.Next from the power menu choose the last option that says: Emergency mode which should be disabled.
3.You should see an information screen and from here you can choose enable or agree to the terms. Give the phone time to do its thing as you will be able to see from the progress screen.When everything completes you will be in Emergency mode.
Video Demonstration:
Watch the following video to see how its done.
How to Exit Emergency Mode?
To exit emergency Mode:
1.Click on the three vertical dots beside Emergency Mode at the top of the screen.
2.Now Select the first option that says : Disable Emergency Mode.
3.Give the process time and when completed you will go back to normal mode easily.
Final Thoughts:
I do hope you now know How to Activate Emergency Mode Galaxy S8, S8 Plus, Note 8 and other similar devices. Please take the time to leave a comment below and do also check out our other articles and be sure to share this one with friends.
Continue Reading we have even more Tips for you: