So for today's article I will be showing you How to clear Web Browsing History in Chrome on Android.By doing this you will be able to clear browsing history,Cookies and Site data which should make it that others who use your device cannot see the websites you have visited which will improve your privacy.
The process is quite simple if you know how and only takes about a minute to complete as shown below in the written instructions.
Why do this?
The last thing you want is for someone to use your device and know every website you visit. It then becomes important that you know how to clear web browsing history in chrome on Android as it's a very popular browser which is used by many individuals who own an Android phone.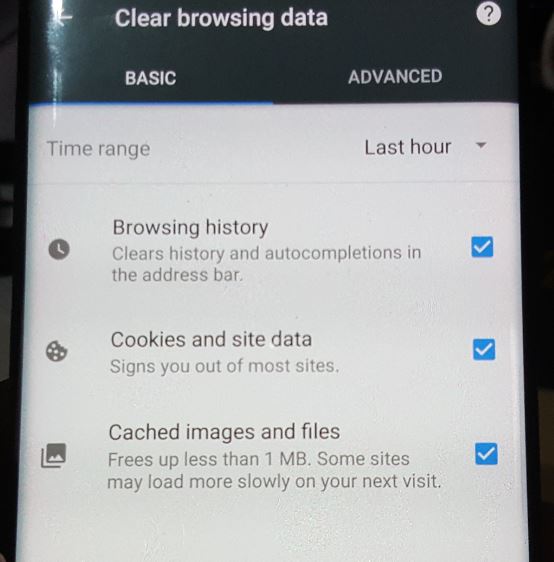 How to clear Web Browsing History on Chrome on Android?
1.Launch the Chrome browser.
2.Click the three dots in the upper right of the screen.
3.Now select settings.
4.Now select privacy under Advanced and scroll down and select: Clear browsing data.
5.Now set time range from : Last Hour to all time or desire range.Finally click the : Clear Data option in the lower right of the screen.
That's it your Browsing history is now cleared.
Video Instructions:
Watch the following video to see how its done.
What Did I just do?
You just cleared your browsing data or history which includes websites you have visited,for example if you notice that autocomplete would show an address of a website you visited allot as soon as you typed the first letter that has now been removed. Cached Images, Files and cookies have also been removed as well.
Final Thoughts
That's it as it relates to How to clear Web Browsing History on Chrome on Android. Please share this article, comment below and also do check out more content here on the website such as this one here on how to clear the web browsing history on the default browser on the Galaxy S8.
Continue Reading we have even more Tips for you: