Today's focus will be on how to Clear Web Browsing History on Firefox on Android. The process is simple if you know how and all you have to do is follow the instructions as shown below. If you missed it you can also learn how to clear the Browsing history on other devices as well on your Android so be sure to check that out.
Why do this?
Your device may be used by others and you don't want them necessarily to see what you have been looking at.With that in mind its very important that you know how to clear the Browser history on the browser you use the most on your device. The last thing you want is for someone to figure out a surprise you are planing or other personal stuff based on the websites you have been visiting the most which can be easily revealed by your browsing habits.
Clear Web Browsing History on Firefox on Android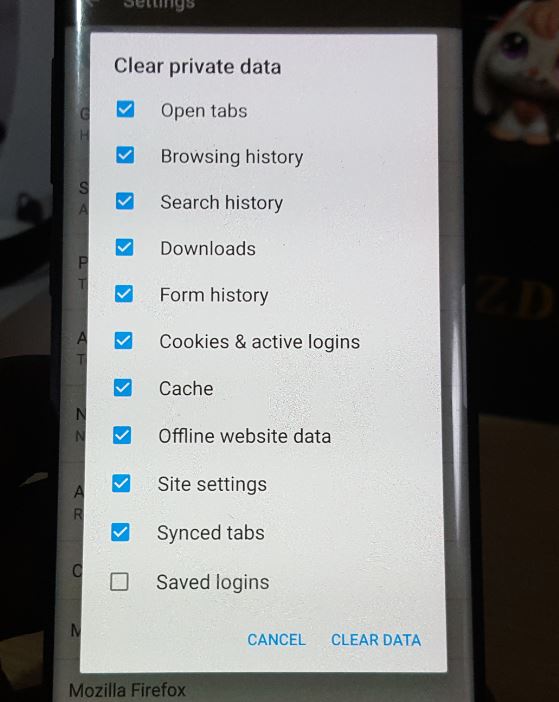 1.Launch Firefox.
2.Click the three dots in the upper right of the screen and go to settings.
3.Now look for clear Private data.
4.Check or uncheck the options that you want and click clear data in the bottom right of the screen.
That's it your Browsing history has been cleared.
Video Demonstration:
Watch the following video demonstration to see how its done.
What did I do?
Any websites that you have visited that your browser usually remember has now been cleared. This includes search history, downloads,cookies and much more. Also don't worry as nothing important was deleted and all your files are fine.
Final Thoughts
So guys that's it for how to Clear Web Browsing History on Firefox on Android. If you need assistance in any way you can ask in the comments section below. Also take the time to share and check out even more of my content here on the website.
Continue Reading we have even more Tips for you: