So today we will be looking at the Fix Download Pending Error in Google Play Store. This error results in you seeing the message: Download Pending when trying to download an app in the Google Play store. You also will get the error repeatedly if you cancel the download and try again. The problem is persistent and there are several reasons why you may be getting the problem. Below I go into six (6) solutions you can look into trying in order to fully deal with the problem so you can download your app fully.
The Error Download Pending
The error Download Pending is often encountered when your Android device Google Play Store has an issue connecting to the Internet to download the app. This can be the Play Stores fault or that of the Internet connection that you are on. Also each situation is different and unique so try all the solutions below one by one until you find on that works for you.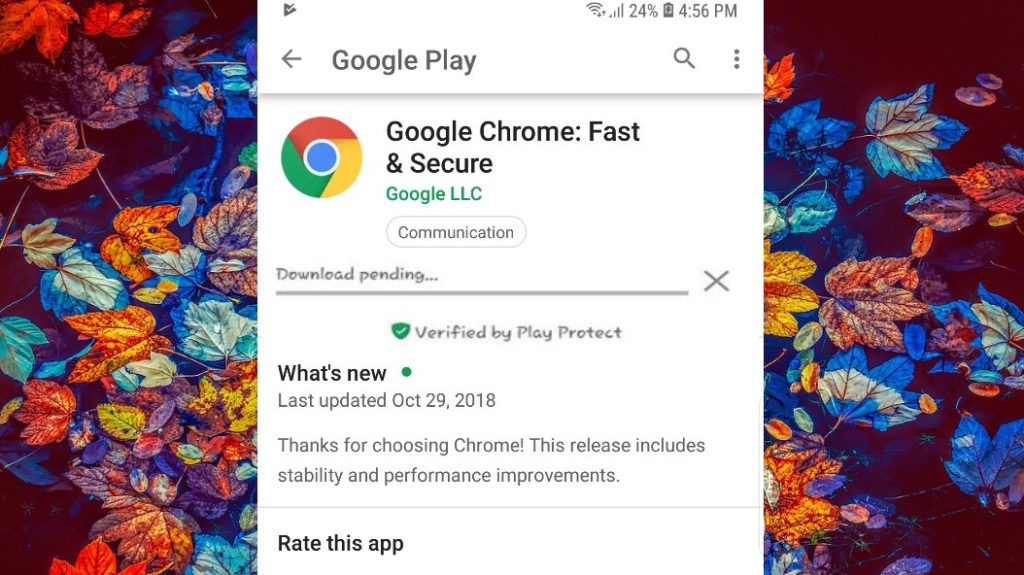 Download Pending Error in Google Play Store Fix
Simply watch the Video below or continue reading the guide to see what exactly to do in order to fix this problem.
1.Clear Cache of Google Play and Download Manger
1.Go ahead and go to settings, Apps and look for Google Play Store.
2.Once you click the app go ahead and go to storage.
3.In storage clear Cache and clear data.
4. Next force stop the app.
5.Go back to settings and then apps and click the three dots in the upper right and choose show system apps. Next go back to apps and look for download Manger and as above clear the cache and clear data and force stop the app.
Finally try to go back to Google Play and download an app and see if this works for you.
2.Reset Network settings
1.Go to settings.
2.Next go to general management.
3.After this choose Reset.
4.Finally choose Reset Network Settings.
Don't worry this will not delete your data but only network based settings such as WiFi passwords and the works will be deleted.
3.Logout of your Google Account
1.Go to the settings menu.
2.General management
3.Select Accounts under something Else option.
4.Select your Google account which may be one or two which is associated with your GMail, choose remove account.
5.Simply sign back into your account when prompted by Google Play Store.
4.Switch Internet Connection
If you are on WiFi Switch to mobile data or borrow a friends Internet connection. This is great as you can see if you still get the error on a new connection which would indicate that the problem is with the connection if it works fine on another Internet connection.
5.Update Google Play Store
There might be updates available for Google Play Store to check
1.Launch Google Play.
2.Tap the menu option in the upper left of the screen.
3.Next go to settings.
4.Finally under about select Play Store Version which will check if there is an update.
6.Check your Configuration and Apps
Check your time and date to make sure they are correct, if you can set them manually. If the time or the date is wrong it may cause issues when you are syncing with servers online and thus the error you are getting.
Finally guys make sure you are not using any Internet-based third-party apps that might be affecting the Internet such as a VPN, if you are then disable the App temporarily and try updating the app you were trying to update when you got the error.
Final Thoughts
Now that's how you Fix Download Pending Error in Google Play Store. I should have covered every possible major solution. Please do take the time then and share what worked for you or did not. The comments are at your disposal and I would love if you could share this article and check out even more content here on the blog.