So this one involves a fix for the Twitter App. I recently launched Twitter as normal and then out of the blue it closed due to a crash and showed the error:
Twitter Keeps Stopping
Beneath this was the App info, Close App and Send Feedback options which does nothing to deal with the issue.
Now if you know anything about Android its that App crashes are bound to happen especially after owning and using your phone for a while. This time I was using a Galaxy S10 Plus on Android 10.
How to Fix this Error?
Now I was able to Fix my error and you can too by doing what I did.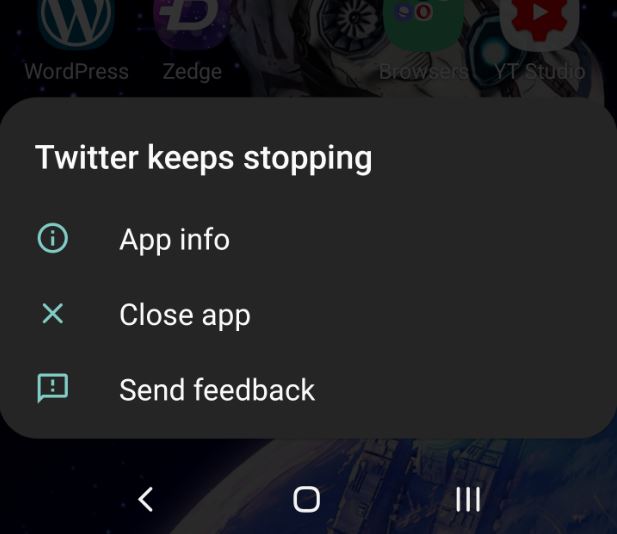 1. Launch Google Play and check for a Update for the Twitter app. If one is available update which should fix the issue right away as it did in my case this time.
2.Go ahead and long press and Uninstall the app. Reboot your device and install the App once more afresh. This will fix the problem in some cases.
3.If the above failed then go to settings, Apps,search for Twitter. Go to storage and clear cache and then clear data.
You may have to log back in when finished.
Now one of the above should easily deal with the error involving the Twitter app as it has done so many times for me.
Before you Go
Please share this post and share your feedback in the comments below. I would also love it if you could check out some more of our other content as well.