If you ever get the message on your Android device such as the Galaxy S8 or or other Android device that 1 Apps are using battery then you may end up not knowing what to do. It's great that the Android system warns you of Apps using battery or excessive battery usage but it would have been great if they could have given some more info as some users may see the message and not know what to do after this. This article aims to show you how to stop apps running in background in android that's draining battery.
What does the Message mean:1 Apps are using battery
The message 1 Apps are using battery may also have a different numbers such as 2,3 Apps are using battery and so on. This is simply the android system warning you that 1 or more apps is using an excessive amount of battery. This could be because the app is coded poorly, not updated or malfunctioning. In such a case the steps below would be recommended to deal with the problem.
1 Apps are using battery Fix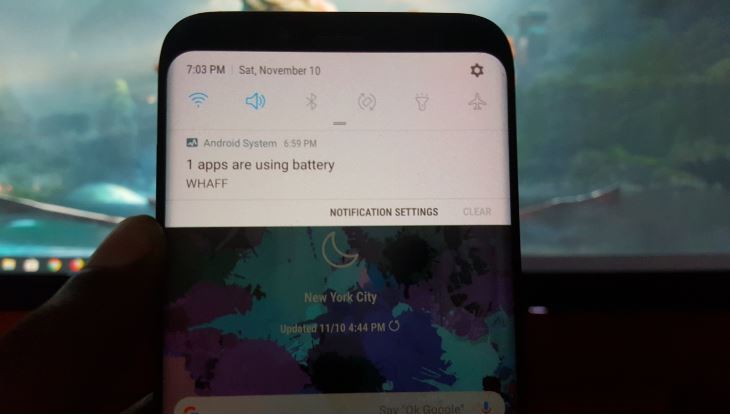 So in order to deal with the above mentioned issue :
1.Make a note of the app or apps that's running and causing the warning.
2.Tap on the message and you will be taken to the app and then Force Close the App.
3. If you are not taken directly to the other apps you can find them in: Settings, Apps and search for the app and click it and you will see the force close option.
4.Its also a good idea to Tap on the recent apps button on your Smartphone and close the app from the running list or close all background apps.
5.In some case when the app is causing the issue each time it's launched you may need to update the app or Uninstall it and find an alternate one that doe the same thing.
Video Demonstration:
Watch the video below to see what to do.
Final Thoughts
I simply love it when issues like these can be dealt with easily. Please take the time right now to share this article, comment below and share your experience with this problem. I would also love if you guys could check out even more article son the blog.