The UC Browser is a great Browser that you can install on your Android smartphone.
One issue though as soon as its installed you will find that on a regular basis the browser will cause Pop-up news Notifications that show up on screen and appear in the notification area of your Android device.
Trust me it can be really annoying when you don't want to see the news but actually only use the UC Browser as a browser.
This article will show you how to turn off the News Notifications. So do read on to find out how to fix this problem.
What are these Notifications:
The notifications of a collection of trending news topics the browser thinks you would be interested in. The problem is though it would have been better on install if the feature was a clearly opt-in choice for those who want the feature.
Video Tutorial:
Watch the following video to see it being done step by step or read the article for the written version.
How to Fix the Problem?
1.Launch UC Browser.
2.Click on the menu option at the bottom of the screen to the center (Three horizontal lines stocked on each other).
3.Click the Almost circular icon to the left of the screen lower corner.
4.Now you should be in the settings menu. select Notification settings.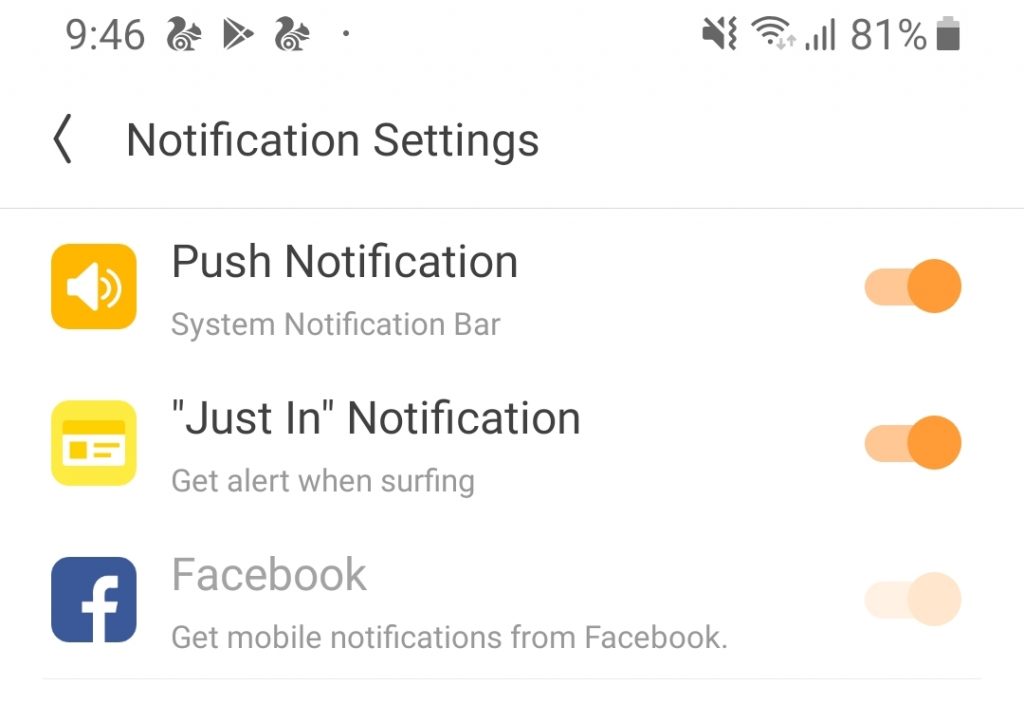 5.Now turn off the options for :Push Notification and "Just in" Notifications.
That's about it, the news notifications will now go away. Fun part is that you can simply enjoy the browser for the core features.
Before you Leave
Before you go my friend please share this article on: How to Stop UC Browser News Push Notifications or Pop-ups. I would love if you could comment below and check out our other articles.
Continue Reading we have even more Tips for you: