Today's focus will be on Galaxy S10 Touchscreen Sensitivity Issue and What to do in order to fix the issue. This article will will provide two solutions in order to fix it.
Do note this will especially work for device that Touchscreen started to given problems with sensitivity after installing a screen protector.
So lets get right into this article.
How to fix the Problem?
In order to fix this problem do try the following.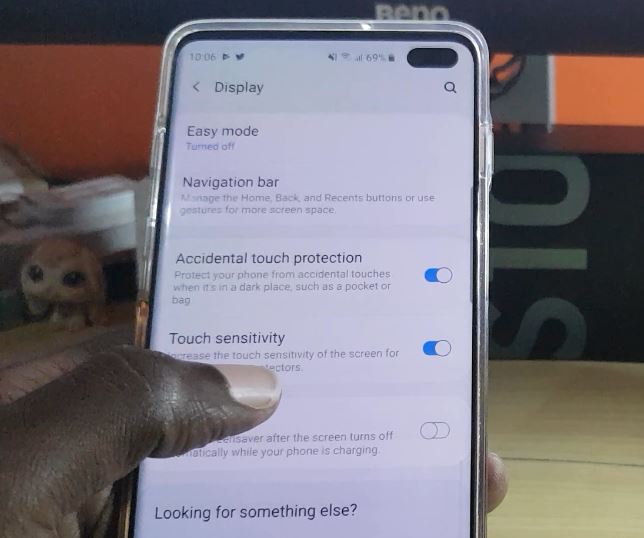 1.Now go ahead from your Home screen go to settings.
2. Next go to Display.
3.Go ahead and find Touch Sensitivity and turn the feature on.
This would fix the problem for most people and you can stop right here. If you still have the issue continue reading.
1.The second solution is to Go to the phone dialer.
2. Now type the following number *#2663#
3.You will be taken to a menu, go ahead and select the option: TSP FW Update (General). Allow it do do its thing and complete, do not stop the process or turn off your phone.
Once done your Phone should be working again as normal.
Video Tutorial:
Watch the following video to see how its all done step by step.
Before you Go
Please if this was useful then take the time and share this article on: Galaxy S10 Touchscreen Sensitivity Issue Fix. I would love your feedback in the comments and a for you to check out some more articles on this and related topics you might be interested in.