So you got the cool dark mode feature for the iPhone on IOS 13 and some apps automatically switch once the mode is on. On the other hand since you use YouTube you find that the app does not go to dark mode automatically.
Despite having a dark mode you will have to enable the feature automatically. But how to do that exactly? this article will show you how.
Why enable Dark Mode on YouTube?
The dark mode on YouTube is a cool new look that makes using YouTube even cooler. Its also easier on eyes especially at night to have a dark background versus the white default background that can burn your eyes especially in the dark.
How to Turn on Dark Mode for YouTube iPhone?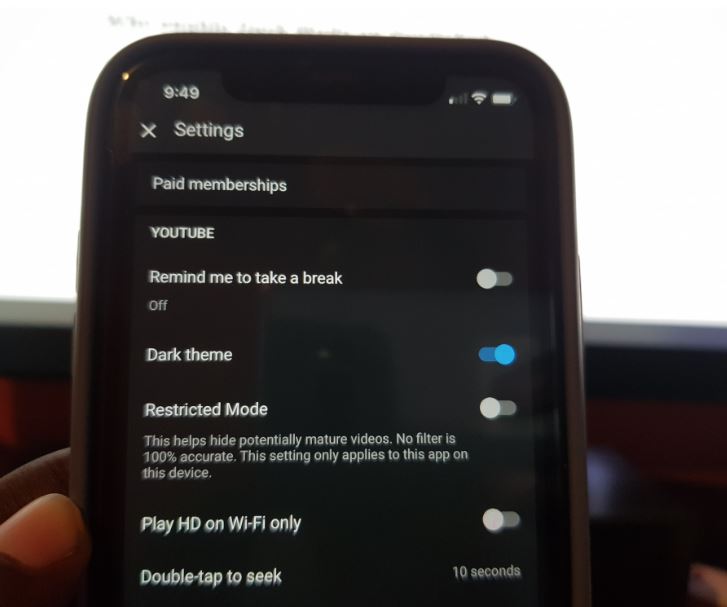 1.Launch YouTube App and make sure you are signed in.
2.Go to the Home or other tab.
3.Click on Profile picture upper right.
4.Select settings.
5.Finally look for dark mode and turn the feature on and that's it.
You can always go back and turn the feature on or off as needed.
One more thing
Before you go please take the time right now and share this article. Please also take the time to see our other articles or ask your questions below.