Did you know you can Save your Instagram Stories in Gallery for Android users and in Camera Role for iPhone or iOS? Well you can, the pictures and videos you upload to stories can be easily saved to your smartphone in case you need them again.
The feature is off by default needs to be turned on. By default a copy of stories is saved in your Archives and can only be added later on to highlights but sometimes you simply need the files on your device to upload somewhere else or to keep if you captured the Video or picture with the Instagram camera directly.
Video Tutorial:
Watch my video tutorial and be guided through the process from start to finish.
How its all done:
1.Go to Instagram and make sure you are on your profile.
2.Click the three lines upper right and select settings.
3.Now go to Privacy and then to Story.
4.Now while here go down to:Saving and turn on the option beside Save to Gallery for Android devices and to Camera Roll for iOS or iPhone.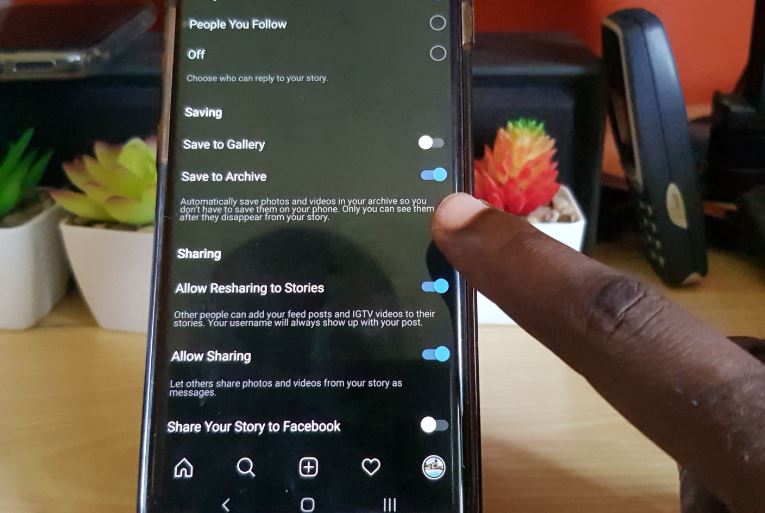 From now on all your Pictures and Videos in stories will be saved to your device. Before they were only in your archive which could be accessed on your profile page clicking the plus and adding as a Highlight.
Before you Go
Please share this and comment below I love to have a talk with you. Also please check out more of our content here on the website.