Privacy online is very important especially on social media. You may want to make your Profiles such as Instagram Private so you can choose who follows you.
This can be right off the bat after creating your account or late on as you see the need. This article will walk you through the finer points on How to make Instagram Account Private.
If you have a question at any time feel free to ask below.
What devices doe this Apply to?
This applies to any Android or IOS devices such as the iPhone running the Instagram App.
What Will you need:
1.Active Internet connection.
2.Smartphone
3.A existing Instagram profile.
Video Tutorial:
Watch my video tutorial that runs you through the entire process step by step.
How its done?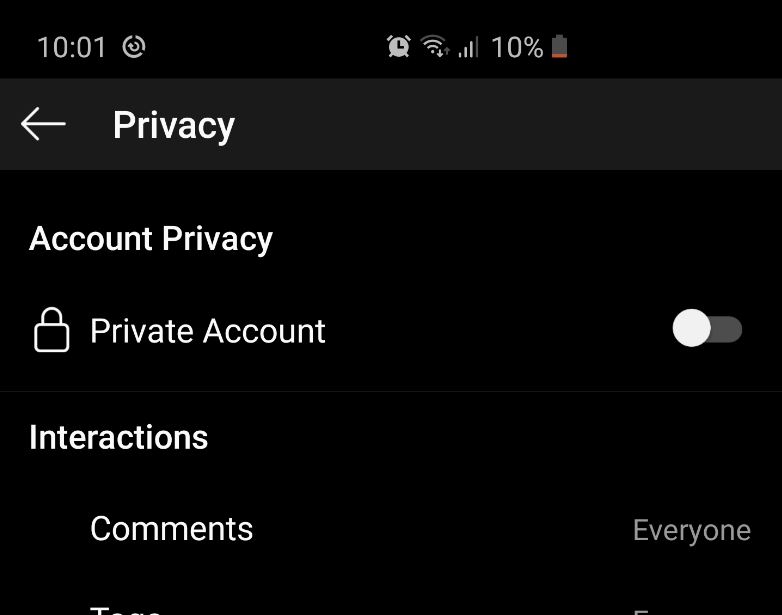 1.Launch your Instagram app on your Smartphone.
2.Click the profile icon bottom right of the screen last icon to be taken to your profile.
3.Click the three lines upper right of the screen and select settings in the lower portion of the menu that appears.
4.Click Privacy and finally toggle on the switch beside: Private Account.
That's it now anyone that follows you will have to ask to follow you before they can see your content or even follow you. You will have to approve everyone that requests to follow your profile.
One more thing
Please take some time now and share this article if you liked it. Also comment below to share your feedback. Finally you can see other article son the website with more tips and tricks.