Do you own a Samsung Smartphone and need to write text on a Picture? My guide which is very easy will show you How to Write on a Picture on Samsung.
The process might seems difficult but once you know how you will not likely forget anytime soon so follow along as I show you the process of adding text to your Picture.
Video Guide:
This is a Video guide that will show you more of less how its done one step at a time.
How to Write on a Picture?
In order to add text to a picture take a Pic or use a Existing one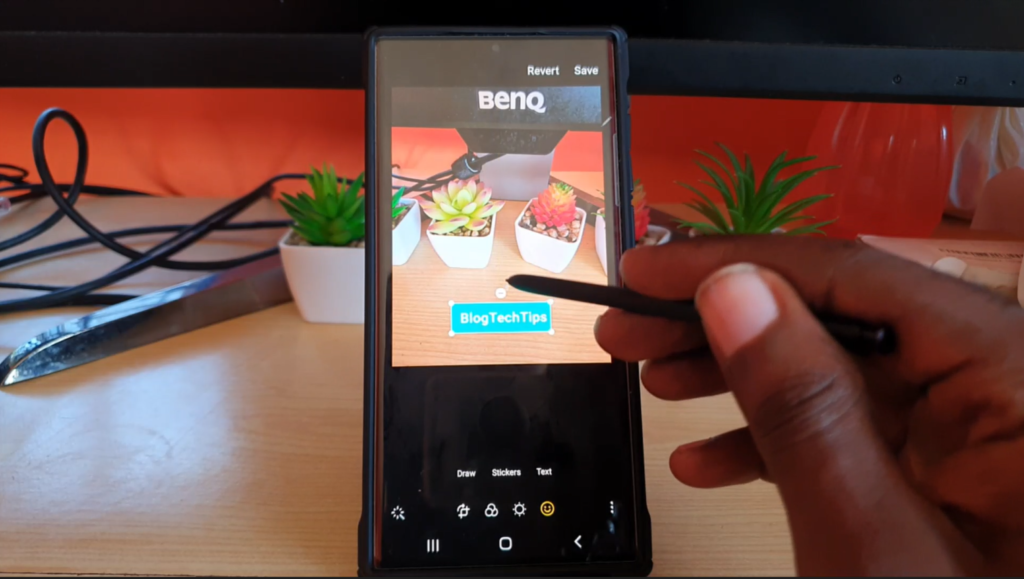 1.Open the Picture.
2.Click the pencil Icon at the bottom to edit.
3.Click the Smiley Face Icon at the bottom.
4.Finally Choose Text, you can change the font,color and move the Text where you want. Additionally you can add stickers too if you like.
That should do it from here you can easily make cool posters, filers or edit a picture to send to someone easily. I do hope you found this useful.
Before You Go
Please share the article, comment with your valuable feedback and please take the time to see some more of my articles.