Buying a printer today can be a very big thing, there are so many choice to choose from and lets admit it some of them are utter rubbish and don't even get me started on the price of ink or toner. So when buying a printer especially for home use you need to know that you are choosing from the best options available to you. Our article today focuses on helping you find the best home printer that money can buy and that will give you the best return in term of efficiency and reliability for long-term home use.
Now we could give you one option but there is no way one will suit everybody so we have narrowed down the list to only the top printer units of the best laser and inkjet printers around, so feel free to pick from any of the top selections below as you so desire: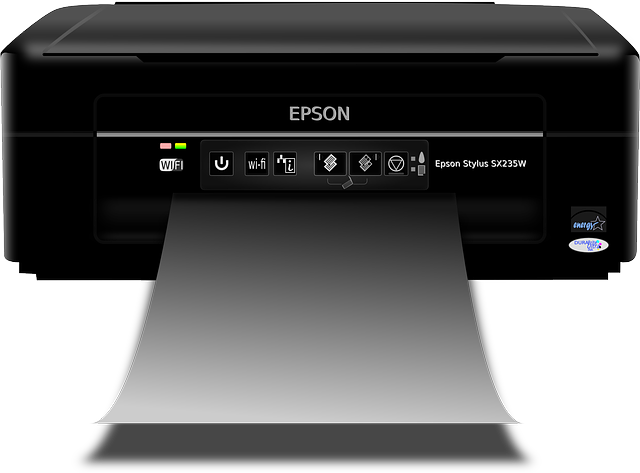 1. Canon PIXMA MX922 Wireless Color Photo Printer with Scanner, Copier and Fax
My very first printer was a Canon and I must say I was very impressed with it and for good reason, Cannon makes very reliable printers with a world standard when it come to print quality that few printers can live up to or even come close to. The PIXMA MX922 is a great printer and the reason I really like it is because for a home printer it comes in at a very modest price and stands out with features such as Duplex printing which allows you to save by printing on both sides of the paper, also the ability in this increasingly mobile world to wirelessly print a document from your smartphone.But the true gem of this printer is the ease of use for those that may be less tech savvy.
2.Epson XP-310 Wireless Color Photo Printer with Scanner and Copier
There is one thing that we all can admit about Epson printers and that's they are built tough and built to last, the XP-310 may be small but when you throw in the very low price and small footprint that this printer takes up you will have a printer for that small house corner that will be the workhorse of the house for your printing needs. You can even print directly from your SD card with the front LCD and inputs without need of a computer and the Picture print quality is very nice. With mobile apps for your smartphone you can print right from your phone whatever you would like with little to no trouble.
3.HP Envy 4500 Wireless Color Photo Printer with Scanner and Copier
HP makes some of the best printer for home use, especially for photo printing, simply get some photo paper and your precious pictures that you took and print brilliant images all from your home. The HP envy caught my eye because of the very low price and impressed me to no end because of the ease of use, which is great for those that are not so good with computers and need their devices to just work with minimal effort or technical steps.
4. CANON PIXMA MG7520 Wireless All-In-One Color Cloud Printer
I have always thought that printers should be black or a dark color for the most part until I saw the Canon Pixma MG7520 which comes in the additional colors of burnt Orange and white, the burnt orange version is the one that caught my eyes and is a real unique color for a printer as that's not something you will see very often. The main selling point of this best home printer pick is that you will be able to cloud print from any cloud service you are currently using at home of course and when you go outside the home which is very convenient. The scan area can also be removed from its hinge for better scanning and this printer does a fantastic job with Photo printing and the best-selling point is that its very quiet, which says allot, there nothing more annoying than an unnecessarily noisy printer. Lastly there is an auto duplex printing option for ease of use and saves on resources by printing on both the back and front of a single sheet of paper.
5. HP LaserJet Pro 200 M251nw Wireless Color Printer
The only LaserJet printer that we would recommend  for home use or if you have a small home office, the HP LaserJet Pro 200 M251nw has all the regular connectivity that can be found on any modern printer such as WiFi and the works but at the end of the day standard features are not why you buy such a unit, let's get into what really matters and that is does it do what it so boldly claims well.  I must say that this printer delivers with fast printing and beautifully printed documents, the paper after exiting the printer is crisp and very clear something that you will notice sets LaserJet printing apart from Inkjet printing. I was really sad however that there was no duplex or two side printing on this printer as that would have made it perfect, the workaround would be to manually print on the other side by running the sheet that was printed twice through the printer.
These printers are also built well and tough which guarantee they will last long.But the sore point of these printers and why we don't recommend them often for home use is the cost of toner which can be expensive, but if you need the extra print quality then go ahead and check this printer out.
6. Epson WorkForce WF-3620 Wireless Color All-in-One Inkjet Printer with Scanner and Copier
The Epson WorkForce WF-3620 is a force to be reckoned with in the world of printers as it will deliver to you great printing performance and to top that off reliability which are the things we first look for in a great printer. I like it because it can hold tuns of paper and needs not to be restocked very quickly which you will like,trust me. The options for connectivity are also good you can do so by wires or wirelessly which will appeal to the kids in the house that will want to use the Wireless printing features and to top things off the all in one extras makes this printer a modern marvel that does about everything you would need for a home office.
I hope you enjoyed our selection of top printers that were presented here for you to find the best home printers that money can buy, if you would like another affordable option you can check out: Brother printers which are a very affordable brand that's super reliable and cost a fraction of what the others do. If you have a concern or question please feel free to ask in the comments section below.
Continue Reading we have even more Tips for you: