So today will be hands on review of the Alcatel 1 which is a great starter device from Alcatel. The phone itself is a small portable device which is backed by the Android operating system.
You can pick up this device in White or black, I personally have always loved the black but this time I went with the white version with gold back. Its to be noted though that there is no difference between these devices.
Whats Inside the Box?
Inside the Alcatel 1 box you can find along with the smartphone a bunch of Accessories which include a pair of headphones,Screen protector, Safety and precaution pamphlet, Quick start guide and other documentation.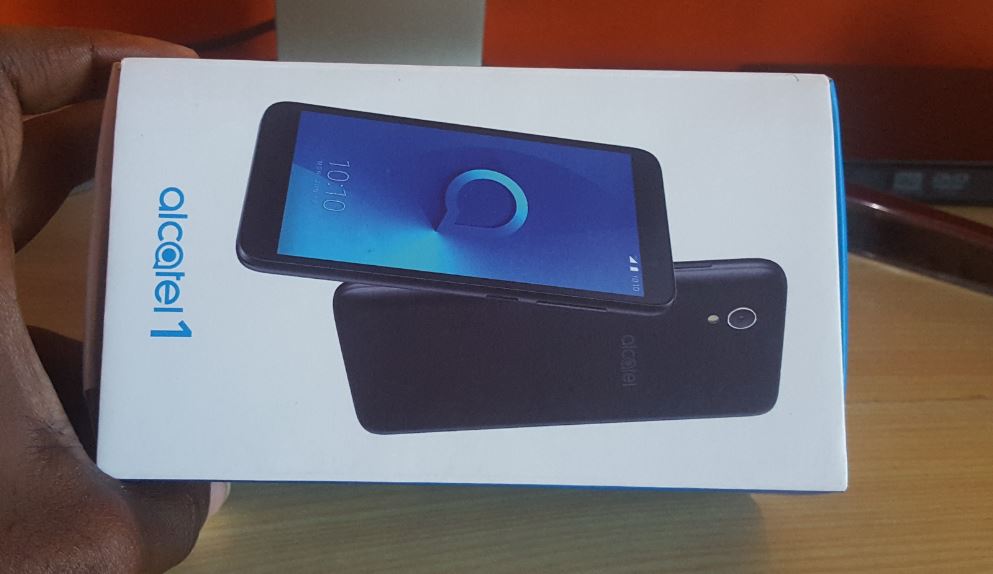 Features and Specifications
The Alcatel 1 features the following specifications:
1.5 inch display with 18:9 FWVGA+ display.
2. Supports 4G LTE Network.
3. 8 MP LED Flash Main Camera
4. 5 MP Camera with LCD Flash.
5. 2000 mAh Battery.
6.Android Oreo (Go edition)
Alcatel 1
The Alkatel 1 is a really nice phone that has a very nice version of Android that has been customized and optimized to run with great efficiency on devices like this.
I love the responsiveness and ease with which the operating system handles on this device. Everything is well though tout for a budget device and you really get the ultimate bang for your buck. I love the inclusion of the LED flash with the camera along with the great features of the Camera.
The Camera takes OK pictures especially in really bright lighting conditions. The settings section is also robust with all the main features you could possibly want in the settings section and on a Android device. The sounds and animations are also pleasing and right on point.
Where to Buy?
You can purchase yours right here
Why you should buy this device?
1.Great Price.
2.Lots of features.
3. Built in LED Flash.
Conclusion
If you are seeking a budget smartphone that wont break the bank and is filled with really cool features that you can depend on then I would suggest you purchase this device right away. You will not be sorry as to the value you will receive at this price.