I am sure we all can relate to having old VHS tapes from last century still lying around and we can't bring our selves to throwing them away because they store important memories with sentimental value such as a child's birthday, first words or something as precious as a recording of your wedding. Wouldn't it be nice if you could transfer VHS tapes to your computer and bring that old and dead format into the digital age? well it was that curiosity that sparked this article as most of my other articles.
So today I am going to look at how you can actually transfer VHS to computer and backup those precious memories in a format that more 21st century friendly and do with them as you please such as even transferring them to DVD, your smartphone, YouTube and so on if you wish.
What will you need to transfer VHS to Computer?
You will need:
1. Your old VHS tapes.
2. A Working VHS or VCR Player.
3. The Elgato Video Capture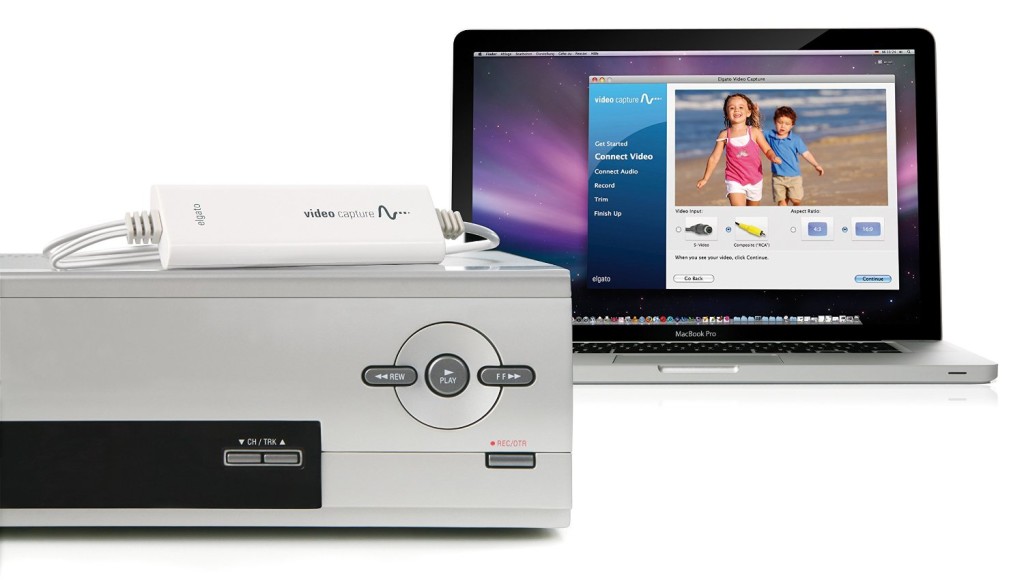 How to Transfer VHS to Computer?
The key component to transfer VHS tapes to your computer is the Elgato Video capture, you will most likely have all the other stuff already on hand and working.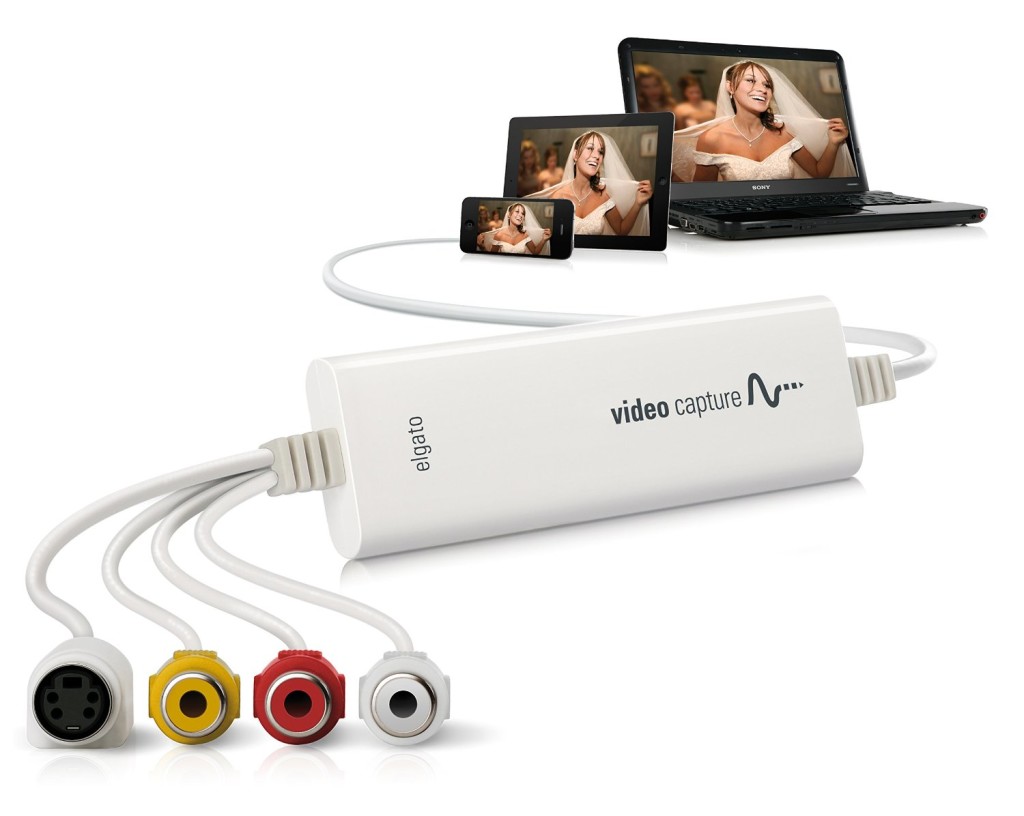 1. The Elgato Video Capture will need to be connected to the back of your VCR player right at the Audio and video output jack panel, simply connect the Red and white jacks for Audio and the yellow for video, if you only have one connector for Audio this will still work just fine and the USB end can connect to your PC or Mac.
Also note that while you can connect the capture device to a VHS player it can also work with cable and satellite boxes or other devices that have the required video output.
2. You will need to install the software that comes with your Elgato video capture device and don't worry it works with the latest versions of Windows.Simply launch the App after installing and use the get started wizard which will guide you through setup.
3. You will be required to name your Movie or video and estimate the length, you will be able to also confirm that video input to the PC is receiving a signal or seeing video and control the aspect ratio of your video for wider screen televisions and monitors. The wizard will also confirm that you setup the audio properly.
4. Once everything is done correctly you will need to click the start recording button on your PC, you will need to also hit play on your VHS player or VCR once everthing is ready and working.
Whats happening here is that the Elgato Video capture will be capturing the video as it plays from your VCR to your computer as you preview it on-screen, you will need to allow it to play all the way through and record.
5. When its finished hit stop and you can edit by removing any undesirable portions of the video including beginning or end that you don't want. Next your file will be saved as a convenient MP4 file on your computer with the name you gave it at the start of the tutorial and where the file is located will be provided. You can also optionally do things such as Play with your media player, Edit or upload to YouTube if you wish.
That's it you have now successfully transfer VHS tapes to your computer in a new format that's easy to store and do whatever you want to it.
Transfer VHS to DVD
The choice to transfer VHS to DVD is something most users will want to do seeing its a more modern format so what you can do from here is get a software that can convert your .MP4 file that was created above and convert it to DVD. I suggest you use a program called: Convert X to DVD its great and easy to understand or you can find another converter like it and that's it.
Who knew that transferring VHS to digital would be so easy, best of all if you do this for yourself you can offer the service to others including friends and Family at cost if you want or find other useful things to do with this devices. I hope you enjoyed the tutorial please share or leave a comment below it would be greatly appreciated friend and in the mean time do check out our other articles.
Continue Reading we have even more Tips for you: