If you are having issues with Mortal Kombat X and you are getting no sound then this fix can help you in solving the Audio issue. This also fixes issues where you are running Windows 10 and you are getting issues where the Game launches to a black screen and even if you get past this screen you will have another issue with no sound during Game play or you will get sound once and then never hear it again after the Game is closed and launched again.
How to fix the Issue?
I discovered the Mortal Kombat X No Sound issue after playing Mortal Mortal Kombat X on my PC first on Windows 8 where there was no sound. To fix this particular issue you will need to go to the system tray beside the time and click on the up arrow and go to your sound manager software and set your Audio from 5.1 surround or whatever its on to stereo. Alternatively you can right-click on the speaker icon and choose: Playback devices, select your speaker and then click configure and set it to stereo and chose front left and right speaker and finish the configuration wizard.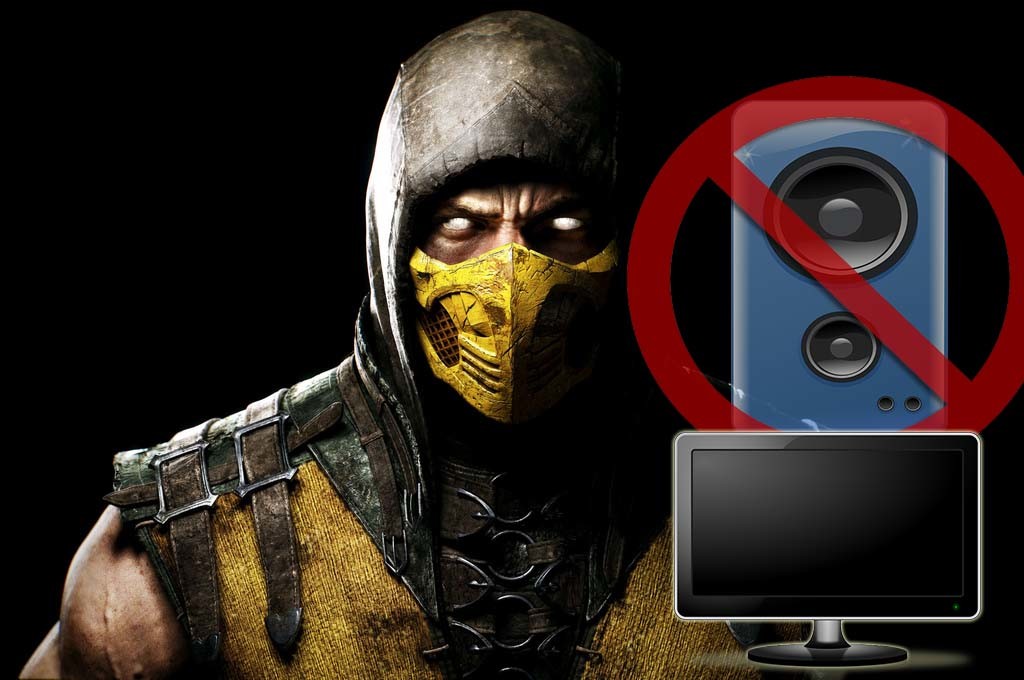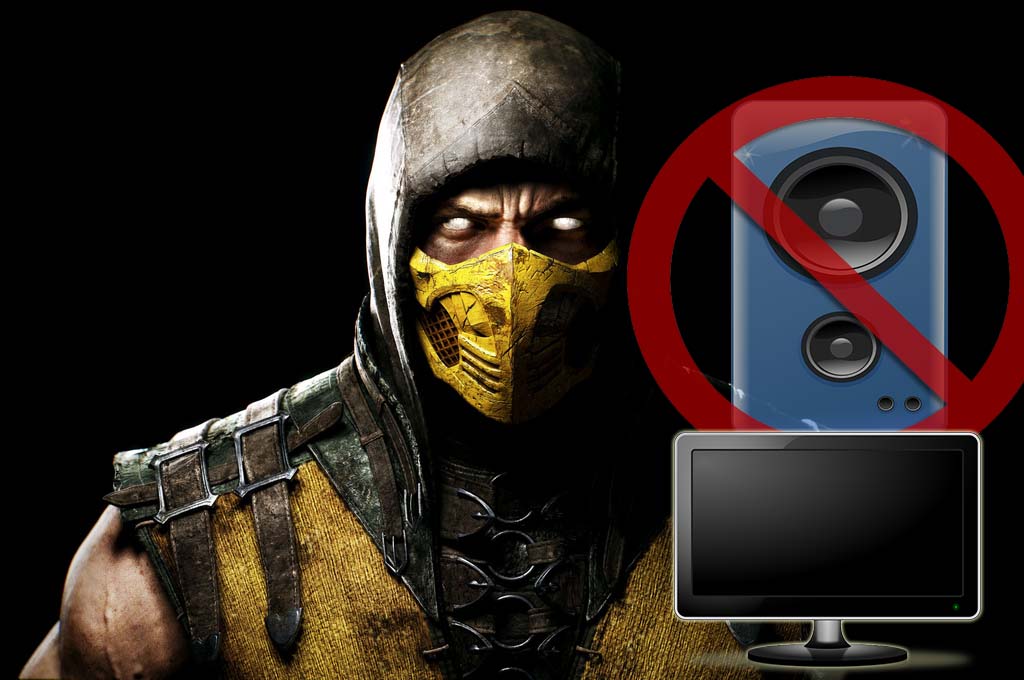 In most cases this will fix your Issue and you will have sound for the audio issue on any version of windows you are running.
Windows 10 Black Screen and No sound fix.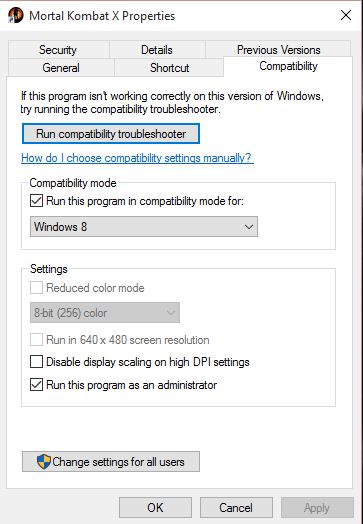 I later updated to windows 10 and installed Mortal Kombat X and I quickly noticed that on launching the Game it would hang on a Black screen from which I could not escape, I had to restart my PC. The way to fix this is to right-click and run the Game as Administrator and the Game would Launch as normal, but there would be no sound, to fix this: Quit the Game and right-click on the launch Icon and choose properties, next go to the compatibility tab and choose the options to run as Administrator and then check the option that says that run the program in compatibility mode and choose windows 8 as the mode you can see what I mean in the picture above. As above too I made sure my speakers were set to Stereo and that's it Mortal Kombat X now runs fine on windows 10 for me and the sound issue is fixed.
I am also sure that this procedure will work for other Games with similar issues please share this tip with your friends and as always leave a comment and share your experience as if I was not careful I might have though this game was not compatible with Windows 10 and here I have it now running perfectly.
Continue Reading we have even more Tips for you: