By default your Samsung Galaxy S8 and other similar devices may come with the Always on Display activated. But not everyone likes this feature as whiles it meant to save battery under certain conditions it does use some amount of power and can cause Screen burn in although the screen burn in issue was fixed recently. So if you want to lean how to Turn off Always on Display Samsung Galaxy S8 anyway you have come to the right place.
What devices will this work on?
This will work on the Galaxy S8, Galaxy S8 Plus, Note 8 and other similar devices so you can go ahead and try this out on any device especially if it has the feature it should still work for you.
How to Turn off Always on Display Samsung Galaxy S8?
Easy method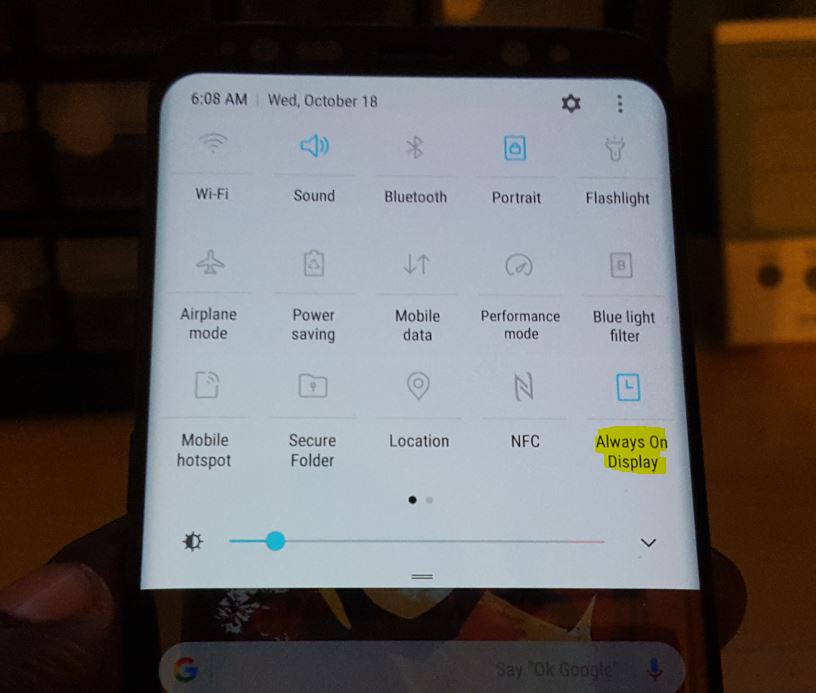 The easy method involves:
1.Unlock your phone and go to the Home screen.
2.Swipe down from the top to bring out the notification tray and then swipe down another time to expend the quick toggles.
3.Now within the quick toggles look for Always on Display and click it to turn it off. Highlighted means its on and grayed out means off.
Video Demonstration:
You can read the instructions below and above or you can watch the video to see how its done.
Normal Method
For the normal method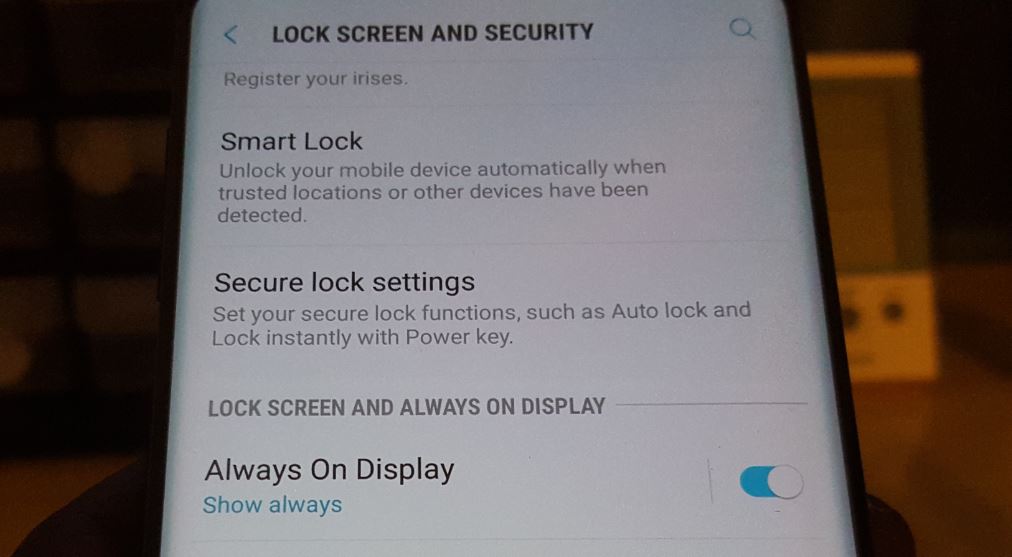 1.Go to settings.
2.Now look for lock screen and security and select it.
3.Scroll down to the :Lock Screen and Always on display section.
4.Toggle Always on display off.
You can lock the phone with the power button and wait and if its off the always on display will not show.
Final Thoughts
I hope you found this tutorial useful and if you did please take the time to share this article on How to Turn off Always on Display Samsung Galaxy S8. Please also do check out a few more articles that we have on various technology issues and how to fix them.
Continue Reading we have even more Tips for you: