In today's article we will be looking at How to Contact Instagram Customer Support. So whether or not you realize it you can actually contact Instagram in cases where you have issues and actually get them resolved in most cases. So in this article I actually show you how easy it is and how to do it as well. At the end of the day some issues are caused by issues on your side which can be fixed by you, but then others are on Instagram's end and you will need to contact customer support for help.
Why contact Instagram?
If you are having any issues with Instagram and you can't deal with it yourself then you may need to contact the Instagram support team so that they can deal with the problem for you.
How to Contact Instagram Customer Support?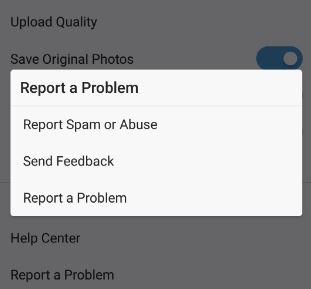 1.Launch Instagram and go to your profile.
2.Next in the upper right hand corner go to settings.
3.Scroll down and look for report a problem.You will be given the options of: Spam or abuse,Something isn't working,General Feedback.
4.From the options given choose the one that best suits your situation such as: something isn't working and when the screen appears include the details of your issue.
5.Finally when complete click send.
Video Demonstration
Watch the following video to see how its done.
Please Note:
Instagram after reviving your details will look into the issue, in most cases they don't reply but if there is an issue that they can solve from their end then only they will fix it for you.
Final Thoughts
So that's How to Contact Instagram Customer Support and deal with issues which for the most part cannot be dealt with by you. So guys please take the time to share this article with a friend and also leave a comment below as well. We have plenty of additional articles too so check those out before you go.