Today's issue involves the Couldn't Load This Photo Please Try Again Whatsapp error that appears after trying to load a picture from Whatsapp. If you are currently getting this error for Whatsapp then try the following in order to deal with the problem.
The Error:
The error reads when you try to load a picture in Whatsapp : Couldn't Load This Photo Please Try Again.
Couldn't Load This Photo Please Try Again Whatsapp Fix
If you are experiencing the Couldn't Load This Photo Please Try Again error then try the following.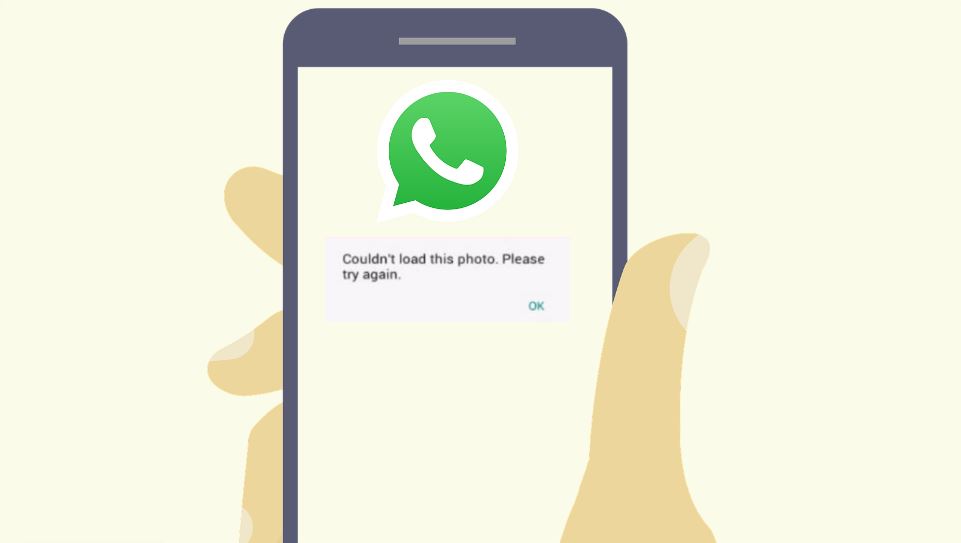 1.Close Whatsapp and then reboot your smartphone.
2.Switch your current Internet connection for example if you are on Mobile data switch to WiFi as there might be something wrong with your network.
3.Try going to settings, reset and reset notwork settings will set all network based settings back to their default which may fix your Internet-based issue for a particular connection such as Mobile data.Note that you will have to log back into networks such as your WiFi.
3.Go to settings ,Apps and click the three dots in the upper right and choose: Reset app preferences.
4.First launch Whatsapp, then go to settings and then Chat,Chatbckup and then Back up your Whatsapp data. Next from Android home screen try going to Settings,Apps and finding Whatsapp. When you find Whatsapp go ahead and clear cache and clear data. After this restart and try launching Whatsapp and signing in again and be sure to restore your data when the option is given.
5.For this step do a backup as shown above of Whatsapp first.Then from Android finally try going to settings, Apps and Whatsapp. Next go ahead and find Whatsapp and uninstall it and then reboot and go to Google play and reinstall the app afresh. After launching it should start working again.
Video Tutorial:
You can also watch the video tutorial below by clicking play and follow along.
Final Pointers
Please take the time and leave a comment below and do check out our articles as we have plenty to share here on the website. I would appreciator it too if you could also do me a solid and share on social media with your friends especially if this article helped you out at all.