Its been a while since I last did some WhatsApp tricks and today I would like to look at some more ultimate Whatsapp tricks to take your skills to the next level, no joke. At the end of this article you should be more proficient with WhatsApp and learn a few cool tips and tricks that the average user does not know. This will afford you the ability to do some things others can't,improve your privacy and give you more insight into the app.
WhatsApp Tricks to Take your Skills to the next level.
1.Use the Google Assistant to write messages
Did you know you can have the Google assistant write your Whatsapp messages? simply say: "OK Google, then send Whatsapp message to "Contact Name" Hi or the message. The digital assistant will launch the App and type the message you tell it to all without you needing to type or even touch the phone which is pretty cool.
2.Make Voice Note Private in Public spaces
If you are in public and receive a voice note and you can't play it as it will play loudly and everyone will hear simply play the voice note and hold the phone to your ear, the proximity sensor on the phone will detect the presence of your face and play the audio through the earpiece so you can hear it without playing it on the loudspeaker as it normally does. This way only you can hear it.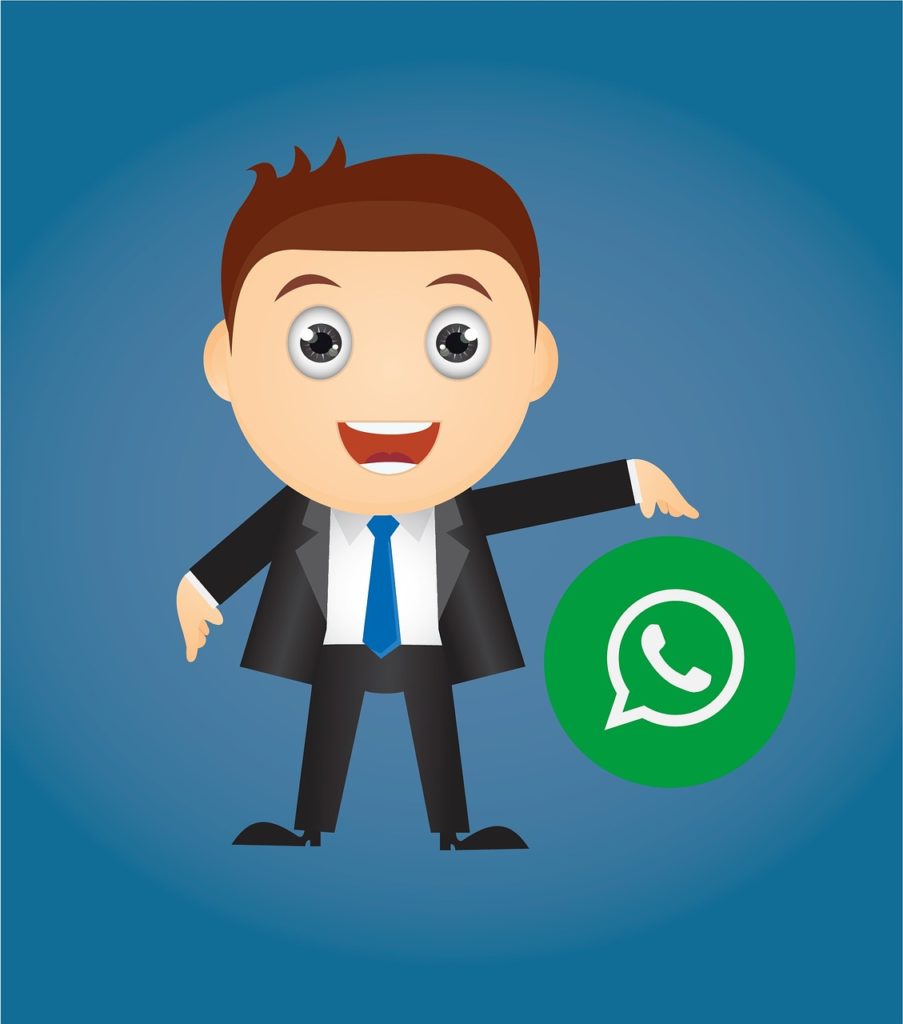 Video Demonstration:
Watch the video below to see all these tips on action or continue reading for the written version.
3. Detailed read receipt
Every one knows that one grey tick means the message has been sent, two grey ticks means it has been delivered to the phone of the recipient and finally two blue ticks means that the person has read or seen the message. You can take things a step further by long pressing the message to highlight it and then clicking the "i" that appear in the in the menu bar at the top of the screen and you will see the exact time and date the message was read and delivered. In group chat it will also show who from the group has viewed the message you sent.
4.Secret Sent Folder
Most people don't know their is a secret sent folder that contains Images that they have deleted from Whatsapp. To find it Go to My files, Internal storage,Whatsapp, Media, Whatsapp Images and then sent folder. The sent folder will have pictures you have sent in the past and some that may not even be on the device anymore that you thought you have lost. It can also contain Images that someone has sent and then deleted because they don't want it to be shown in there chat history (Wink) so use with caution.
5.View deleted or Archived Messages
Whatsapp stores all your messages in My files,Internal storage, whatsapp,databases and look for the msgstore.db,crypt files. You will need to browse to this location using your PC or computer. Once you are at the path I just showed and find the files in the Database folder simply use notepad or  wordpad to open and read the contents of the stored messages.
6.Save Mobile data with Whatsapp
From Whatsapp go to settings, data usage and set when using mobile data to pictures only or uncheck all the options where you will choose what to download manually every time. Next set Call settings to low data usage to reduce the data calls would use to a more manage data rate, you will lose some quality but calls should still be of a great quality.
7.Improve Privacy
Go to settings, Account and then privacy, set last seen to Nobody to make sure no one can track your online activity or when you last came on. Note that this is a double edge sword as once you set this setting you will not be able to tell others last seen either.
Next set profile photo to Nobody or My contacts to make sure only those numbers in your phone can see it, this is so as others that you don't know can use your profile picture to associate you with your number. The same principle applies to your status as well, you don't want everyone seeing your status so adjust the setting.
8.Turn Read Receipts off
You can also turn Read receipts off as well but remember it goes both ways, if others can't see yours then you will not be able to see theirs either. To find the setting go to settings, Account and then privacy in should be way down the page with a check mark, uncheck to disable the feature easily.
9.Popup Whatsapp messages
Did you know you can have Whatsapp messages popup on-screen like Facebook messenger. To activate go to settings in Whatsapp ,notifications and select popup notifications and set it to always show popup notifications or choose one of the other settings thats to your liking.
10.Read messages without others Knowing
If you receive a new message and you don't want others to know you have read it as is often the case the minute you open it they will know. Simply when you get a message simply place your phone in Airplane mode and then read the message and then exit airplane mode. That way the system will not be able to tell when you read the message.
Final thoughts
I do hope you found my article interesting, if you have a question or anything to add please leave a comment below and do remember to share this article on social media. We also have lots of other cool and helpful content  so do check us out on YouTube and my other content here.