So recently I was at a friend's house and while watching TV on her TCL TV set I came to release that the TCL TV Video stretched off screen. In other words while watching any channel the picture would not all be on screen as it seems aspects of the show or movie were stretched beyond the borders of the TV. I could tell as Logos such as the TV Chanel we were on was cut off partially. This bugged me to no end and I started to play around in menu of the TV to fix it as shown below.
What Devices will this work on?
This issue can possibly affect any modern TV. This was encountered however on a TCL TV so those with that Television set will find that their fix will work in the same way. For others though the fix should still work except your settings may be labelled differently.
TCL TV Video stretched off screen Fix
1.Hit the menu button from the Remote or the TV.
2.Go to the Picture setting.
3.Scroll down to advance settings and select it.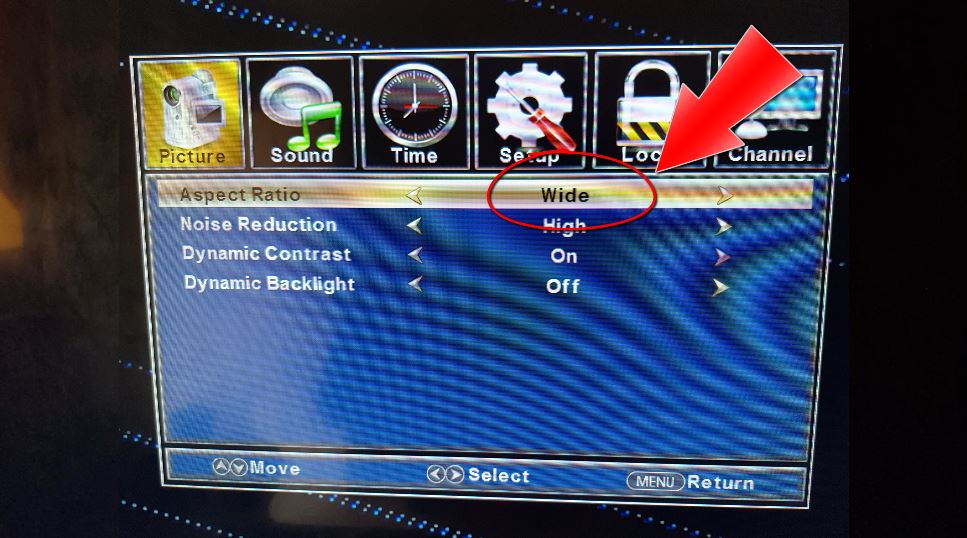 4.Now where it says Aspect Ratio go ahead and set it to:Wide. No other setting but wide will work it allowing all of the video you are watching to fit on screen all at once. Also on some TV sets the wide option may be called 16:9 for the Aspect Ratio.
Video Demonstration:
Seeing this fix being done directly in this video that demonstrates everything step by step on how to fix TV picture off screen issue.
Why Did this Work?
The Wide Aspect Ratio is the same thing as 16:9 on other TV sets except this TV calls it wide which is the aspect ratio for the wide format. When the TV is set to Zoom ,Normal and so on it usually either stretches the content too much thus the cut off picture effect you get with some of the content being off screen or Normal that makes the content too small in some cases due to the source signal.
By setting things to Wide which is the Format used by most modern broadcasts it allows for all content you view on your TV to fit all on screen without any cut off.
Final Thoughts
Thats it for the TCL TV Video stretched off screen Fix, it can feel really great once you find and fix this issue especially when you see 100% of teh content on screen without missing anything. Please share this article if you found this useful and do comment below and check out our other articles as well here on the website.
Continue Reading we have even more Tips for you: