The fake or Clone versions of Samsung Flagships are getting more and more popular, with that been said it's becoming increasingly important that you be aware of How to spot a fake Galaxy Note 9 and other fake look-alike device that some people may be trying to pass off as the real deal. In this guide I will show you what to look out for in order to tell whether or not you have the real deal and how to potentially spot a fake.
How to spot a fake Galaxy Note 9?
With any fake spotting the real deal is a matter of paying attention to the details. Fake Samsung Galaxy Note 9 and other fakes often can't match the power and quality of the real device and only tries their very best to imitate it and hoping in most cases that you do not notice the difference. So here are the things to look out for: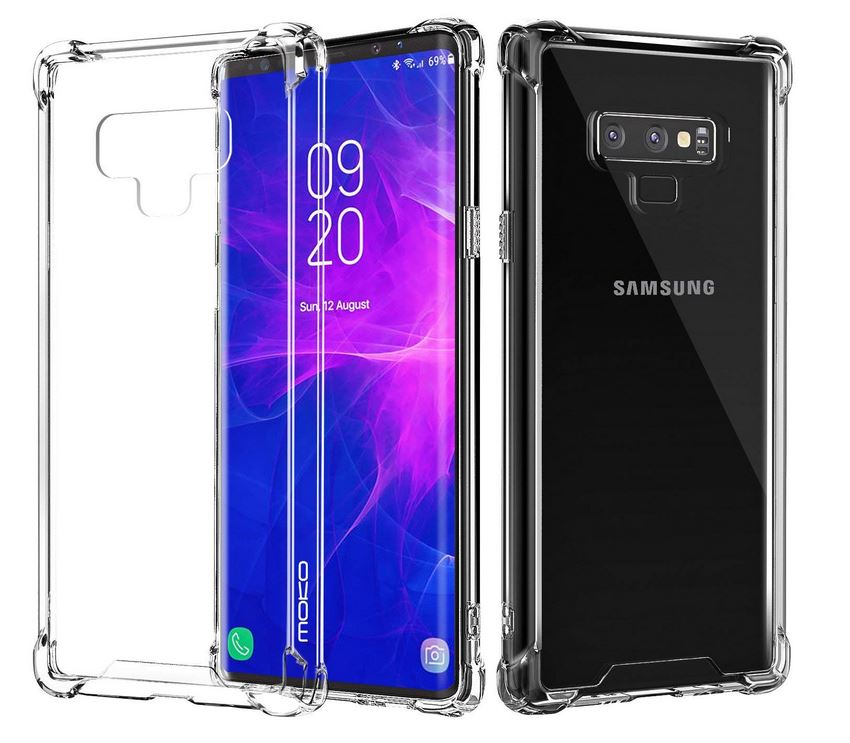 1.The Packaging: An obvious tell that you have a fake is incorrect information on the Box about the Note 9, Incorrect spelling or it May come in a Box that has a detail missing as it was created before the official release. One such detail is the Galaxy Note 9 Box has a Picture of the S-Pen on it in yellow which is a hard to miss detail. Also you may receive weird accessories that Samsung would not include or do not match that which usually comes with the original.
2.Button and Sensor Placement: Make sure all the sensors are in the correct place especially the LED flash,cameras, Fingerprint scanner and Heart rate sensor. That also applies to the speaker placement and other ports.
3.The Bezel: The cool part in owning a Galaxy Note or other newer Samsung Galaxy is how thin the Bezels are. Clones often try but they can't reproduce the screen to body aspect ratio of the front display which is mainly display.The curve also tend to give them problems as well.
4.The Android OS: They often place a lower Android OS on the device and skin it to look like the latest Samsung UI but there is stuff that usually don't work or features tend to be missing.Watch out for inconsistencies in the user interface or missing features.
5.Multiple Cameras: A cool feature of the Galaxy Note 9 is the various cameras. First the Fakes often have Cameras that are low quality and take poor quality Pictures and Videos compared to the real deal. You may also find that the secondary camera is a Fake as it would be too costly if they added both.
6.Fake Fingerprint and Iris Sensors: First make sure the sensor arrangement is correct. A dead give away is always that the Fingerprint sensor is often times a fake. Especially for the Iris scanner. They often try to imitate a working sensor by Faking the unlock, it easy to spot as you can register one finger and use another or find that the Iris sensor simply pretends to scan.
7.Display Quality: Often the display is a cheap LCD on a Fake and its is not as high quality as a real Samsung Display. Take notice of the Quality of the display and the way it handles Images and videos, it would be handy if you have another Note 9 on hand to compare it to as well.
8.Performance: The performance of a Clone is often really bad when compared to the Powerhouse that is the Galaxy Note 9. What you want to do is run a benchmark with an App such as the one shown here. After getting the results compare your score to the Note 9 users online, if its way off you have a Fake. There are other benchmark apps you can use as well to compare.
9.Too Good of a Deal: Did you get a really good p[rice on your Note 9? If you did maybe it was too good to be true. Fakes usually cost a fraction of the real deal and that's why it's a great Idea to always buy from a reputable source or seller. It's always great to see the device first hand if you can but if not the company or person you are dealing with must be well establish to avoid a dodgy transaction which may end up with you getting a fake.
10. Check the Hardware: You can use apps such as Geekbench to check the Hardware in your device and compare it to Samsung's official specifications for your model of the Galaxy Note 9. Be aware though that some Clone device try to fool popular apps by spoofing the Fake information to make it seems as if the Specifications such as Processor Speed, RAM and so on is correct so bear that in mind. Also Geekbench can also be used to benchmark your device too.
Protect Your Device Get a cool Case
Protect your device now with a cool case, the last thing you want is to find out your device is real and then break it.
Final Thoughts
If you are going to get a Note 9 its best to go all in and pay the price and get a good device. It sucks when you end up with a Fake Galaxy Note 9 or other Samsung device. So that's it for How to spot a fake Galaxy Note 9, please leave a comment below and share this article with friends. I also have plenty of other articles so be sure to check them out as well.
Continue Reading we have even more Tips for you: