In today's tutorial I will be demonstrating how to How to Hide Whatsapp Pictures and Videos from Gallery. This tutorial will apply to Android and Samsung smartphones.

Why do this?
As you may know as soon as you get a Video, picture or photo in Whatsapp they usually end up showing in your Gallery. This can be a annoyance as you may now want your more sensitive pictures to be shown there. Well now you have the option to hide these pictures easily as shown below.
Hide Whatsapp Pictures and Videos from Gallery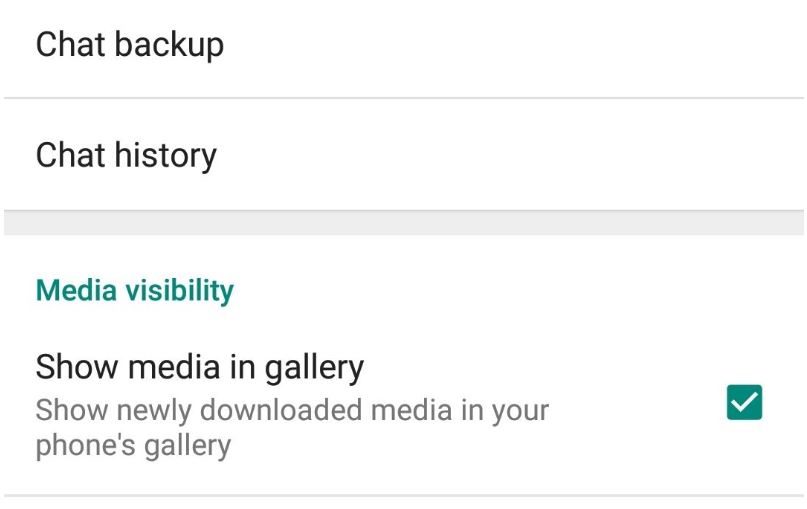 So here we go,in order to Hide Whatsapp Photos and Videos from Gallery you will need to:
1.Launch Whatsapp.
2.Next be sure to click the three dots in the upper right of the screen.
3.Next go to settings and then Chats.
4.Under:Media Viability beside the option that says:Show media in Gallery go ahead and uncheck the tick mark.
Once you do this what will happen is that any newly downloaded media will not show up in your Photo gallery.

Video Demonstration:
Watch the following video to see how everything is done one step at a time.

Please Note!
Do note that the setting will only apply to new pictures plus videos and not existing one that have already been added to your gallery. The setting will take immediate effect and you can ask someone to send you something as a test and check your gallery, it will now show up as usual.

Before you Go
Guys before you go please take the time right now to share your thoughts on How to Hide Whatsapp Pictures and Videos from Gallery.This is a brand new feature and a welcomed addition to whatsapp.
Please also comment, share and check out even more articles now.