Today we will be looking at what you can do in cases where you try to signup for a Instagram account and on signing up you get the error message:
Signup Blocked

Sorry, you can't create a new account right now.
This is no doubt a really annoying and daunting message if you cant create a Instagram account.
Below I will show you how to fix or deal with the issue.
The Issue
As mentioned whenever you try to signup for a Instagram account you get the Signup blocked message. Making it impossible to create or gain access to Instagram.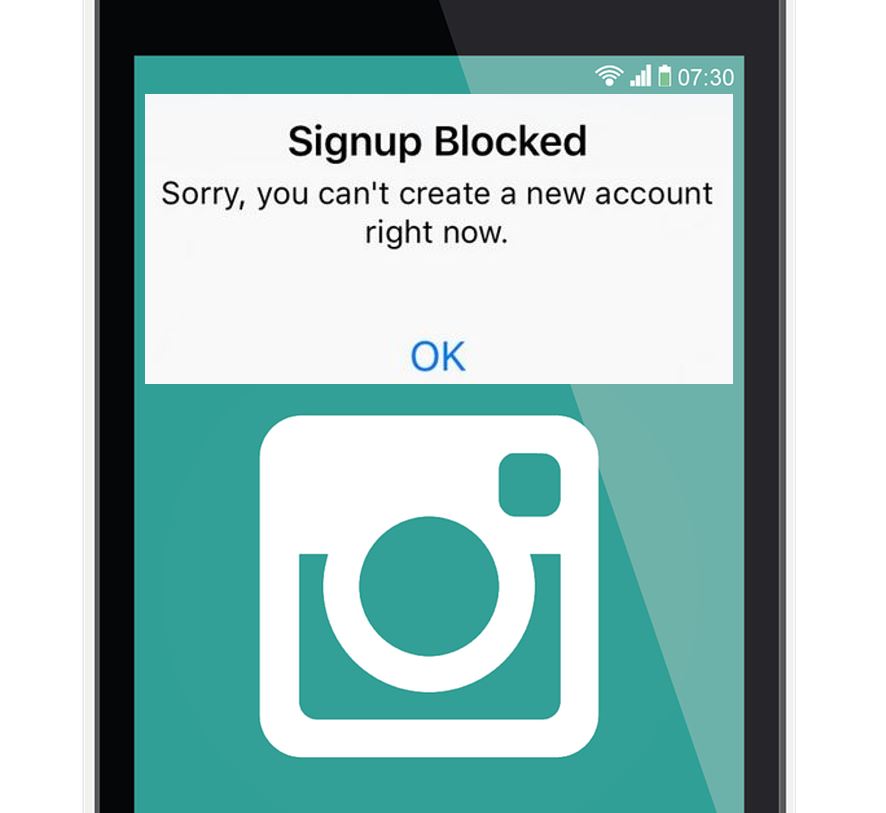 How to Fix:
In order to get around the issue try the following.
1.Make sure you are following Instagram's rules and that you did not violate them in the past.
2.Download and use a VPN service. I recommend you try : Turbo VPN or SuperVPN.
Connect and choose a location, I recommend the United States.
3.Go now to settings, Apps and find Instagram and go to storage and clear cache and data. When finished close or force stop the App or do a complete reboot of your device.
4.Now make sure you are still connected with the VPN and launch Instagram. I suggest yo try the signup process with a new Email or number if possible.
Or
1.You can also try contacting Instagram and explaining your situation especially if you did not break their rules and they may lift the ban.

Why did this Work?
One of the reasons you may be blocked is that someone on your Internet connection or email may have used it and got blocked for breaking the rules.
In such a case trying to signup from the same connection can result in the signup blocked message.
Before you Go:
That's it for how to Fix Instagram Signup Blocked issue.Please comment below, share and check out even more articles here on the website.
Continue Reading we have even more Tips for you: