The Nexus 7 is a little bit different from most Android devices when it comes to doing a hard reset. Booting into Android recovery can have several obstacles on this device such as which buttons to press and how to get past the Nexus 7 No command screen.
Follow me as I show you How to Hard Reset the Nexus 7 step by step below.
Why do a Hard Reset?
Doing a Hard reset on the Asus Nexus 7 can be great for getting out of a boot loop, fixing issues with your device or restoring it to factory condition by deleting all files from the device.
Video Tutorial
Watch the video below to see how its all done one step at a time.
How to Hard Reset the Asus Nexus 7?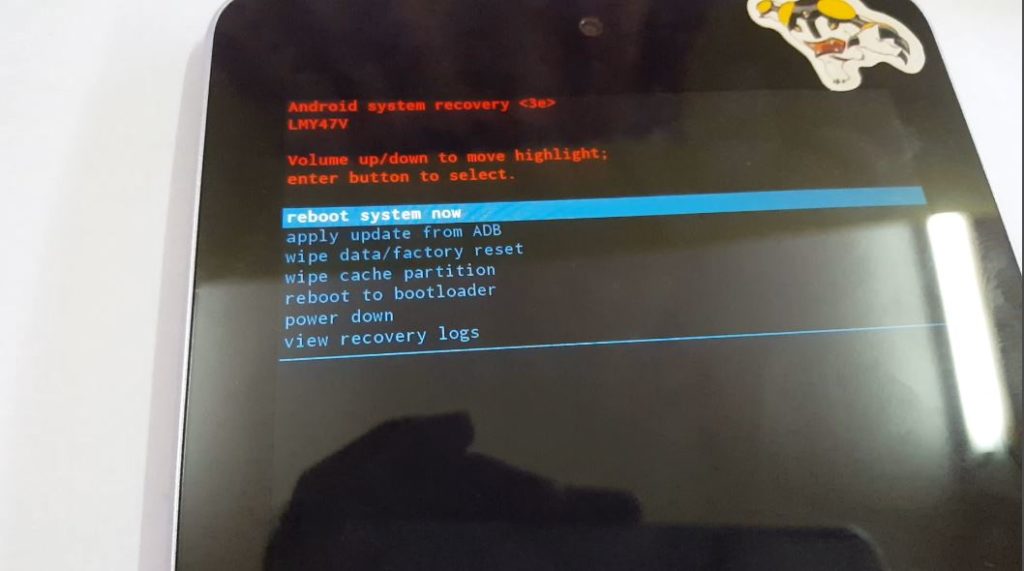 1.Go ahead and power off the phone.
2.Now hold down:Power,Volume up and Down all at the same time.
3. When the screen appears with the Android on its back use volume up to cycle through the options until you see: Recovery Mode with red text then press power button once.
4.Next you will see a No command screen. To get past this screen press Power and volume up at the same time. You should then go on to Android recovery.
5. Now use volume up and down to navigate and power to select. To reset the device which will erase all your data go ahead and select: Wipe data/Factory reset and then select yes on the next screen.
To clear cache if you want select:Wipe cache partition and select yes.
Before you go:
Please take the time to share this article on How to Hard Reset the Nexus 7. Please also comment and check out our other articles.
Continue Reading we have even more Tips for you: