Have you ever tried to reset an Android devise and when you boot into recovery you see the Android guy on its back with a message saying: No Command? Well often when users try to reset their phone they have no issues. But every now and again they encounter the Android no command screen on some devices. In today's article I want to show you how to bypass this screen for any device. When you do you will see the normal Android recovery menu that you are looking for. This will work for both Phones as well as Tablets.
Whats Android No Command?
The Android No command screen is an annoying screen that sometimes come up when you are trying to reset Android. It can be confusing as if you have ever reset any Android device it's usually straight forward until you encounter this screen. The screen basically does not tell you a thing and says No command. In my experience it seems it just waiting for you to do the right thing to proceed which can be confusing as it does not tell you what to do. It also may be a safety screen to make sure you did not wonder into the mode and mistakenly erase your device or do something you would regret later.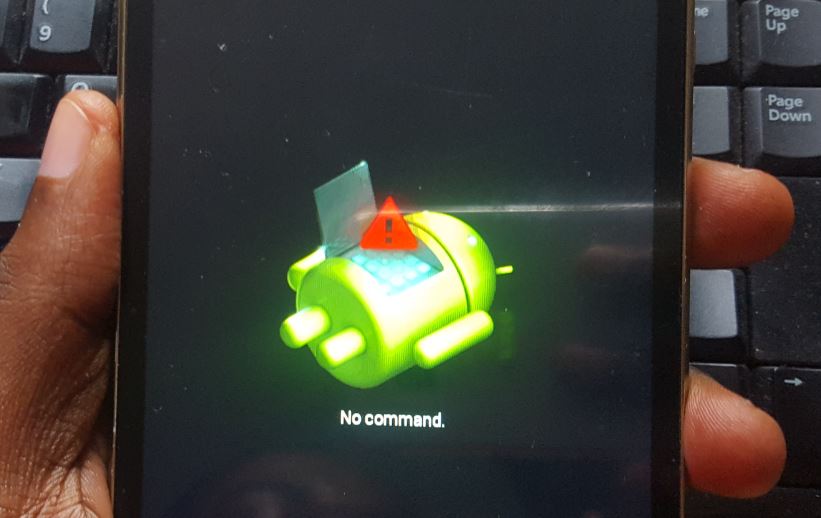 How to Bypass the No Command screen to get to Recovery mode Android?
To get past the No command screen and get to recovery you will need to do the following, also note that for every device its different so try them all :
1.Once you see the screen with No command after booting into recovery mode. You will need to try one of the following button combinations
Press power,volume up,Volume down, home button,menu and back.If those don't work read on.
Press volume up and down at the same time.
Press Power and volume up.
Press power and volume down.
Press power+up Volume and Home button
Press power + Down Volume and Home
You get the idea try different button combinations until you find the correct one
Video Demonstration
Watch the Video to see how its done.
For Phones watch this video:
For Tablets watch this video:
The idea is to find the correct button combination to bring up the recovery menu as its different for every device.
2. When the menu comes up simply go ahead and select wipe factory reset or Wipe cache partition as you may have wanted to do in recovery.
3. Finally to help out others name your device and the button combination you used below in the comments to get rid of the no command screen.
I have encountered this issue many times and I use the techniques above to solve it every time. I will start off the comment by sharing a device I recently got around and the button combination. Lets hope you guys will continue the trend to help others. Also do share this article with a friend and consider subscribing to the blog.
Continue Reading we have even more Tips for you: