So I am sure you have found this article because like me you tried to go into Camera settings on the Galaxy S10,S10 Plus,S10e or other similar device and you cant Change Camera Picture Resolution. The setting does mot seems to be there.
This might change in the future but as of the time of writing this article the setting is not there. So follow me as I show you How to Change Camera Picture Resolution Galaxy S10,S10 Plus and S10e.
Where did the setting go?
It seems the the option for the Rear Picture size or resolution has been removed and its not seen in the settings menu of the camera that once held the option.
Samsung may add it again later but whats the way to actually change the Picture quality there must be at least a way to change it. Well there is and below we show you how to do so.
Video Tutorial:
The Video tutorial as shown here will guide you through the process step by step. You can also continue reading written directions.

Change Camera Picture Resolution Galaxy S10
To find the Camera Picture Size or resolution on the S10:
1.Launch the camera.
2.Make sure you are in picture mode.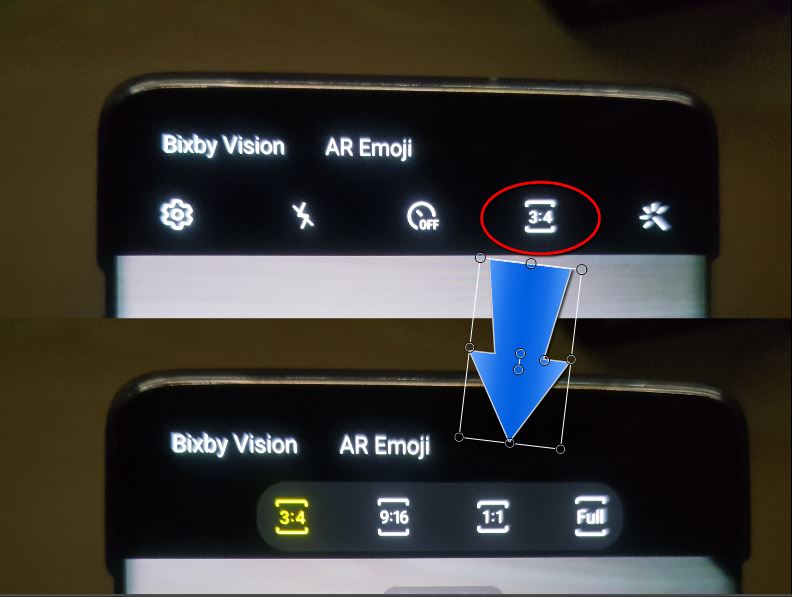 3.Now look in the line Where you have the quick toggles and shortcuts for setting (Gear icon), Flash and so. The 4th icon or second to last one of the five items should most likely say 3:4 or a similar ratio. Go ahead and tap the option.
4.Once tapped you will have four options which are the various resolutions or picture qualities of the camera. See picture below to get an idea what each setting represents.
Detailed Meaning of the Picture Size Ratios
Here is the meanings of the picture size Ratios which was taken from a older phone with the detailed setting.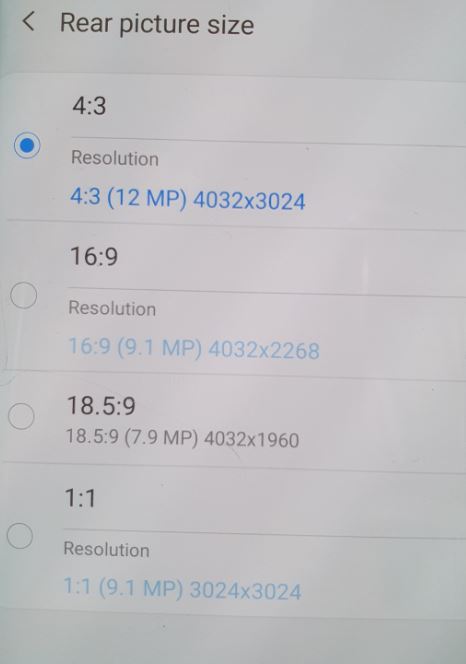 Before you Go:
Before you go please do take the time right now and let me know how we did. You can do so in the comments.
Please also share this article and check out even more of our content here on the website.
Continue Reading we have even more Tips for you: