The Galaxy S10,S10 Plus and S10e has a very impressive camera setup the likes of which we have never seen. One such cool feature is the ability to change the camera Video size or resolution to record at UHD 60fps which is pretty nice.
So in today's tutorial I will show you how to change the camera to any resolution available which is a setting you can easily miss. So turn the resolution up or down as you like.
Why do this?
By default the camera is only set to record in Full HD out of the box. In order to access or record in higher quality you will need to change some setting for video.
Its also the same situation with the picture quality as we looked at in the last article we did.
How to Record in UHD 60 fps Galaxy S10?
In order to change the video Camera resolution to UHD 60 fps or FHD 60 fps:
1.Unlock your Samsung Galaxy S10,S10 Plus or S10e.
2.Launch the Camera application.
3.Now click the gear icon upper left.
4.Now go to the video section and look at Rear Video Size and select it.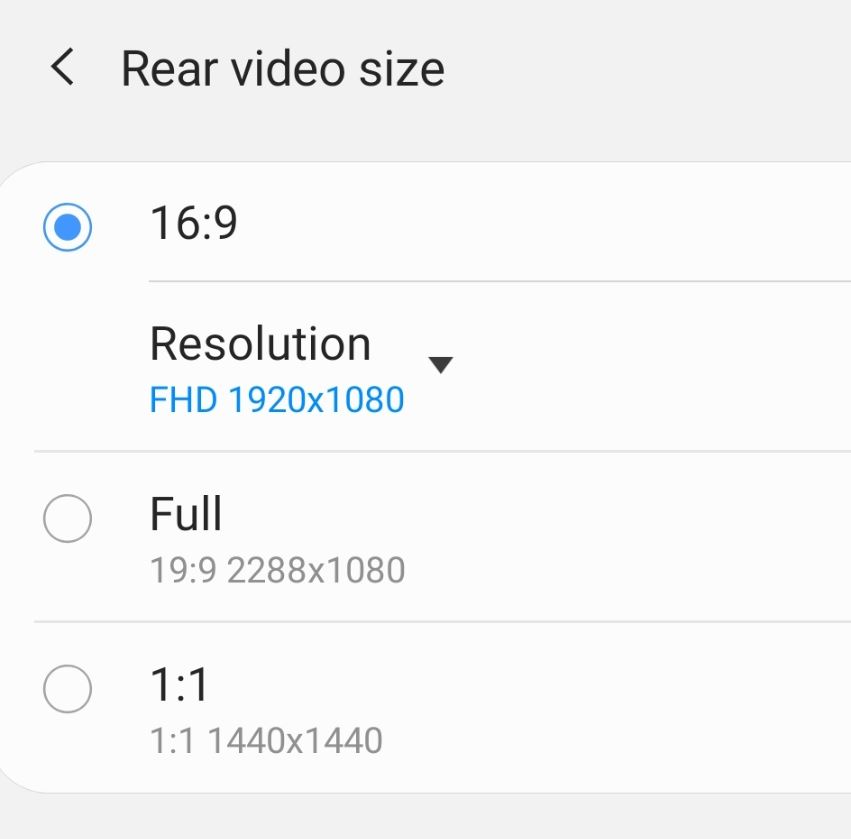 5.Now on the 16:9 ratio look at resolution which is on FHD 1920×1080 by default, go ahead and click the resolution with the small arrow pointing down.
6.Now go ahead and select UHD (60 fps) 340×2160. Now go back to the camera and go to video mode and record. That's it but be reminded that video Quality this high creates very large file sizes.

Alternative Method:
An alternate way is to launch the Camera and go to video mode. Now look at the shortcuts settings at the top of the camera tap 9:16 ratio or the second to last quick setting at the top.
You can change the setting for Video Quality here Quickly. Select full and that's it.

Before you Go:
Before you go I do hope this article on How to Record in UHD 60 fps Galaxy S10 was helpful. Please let me know in the comments. Also please share on social media and check out more of our articles.