So we were recently seeking a great Airpods Case Cover. We wanted something that would both protect the Airpods as well as had some extras to boot.
We finally settled on the Airpods Case Cover from Deke on Amazon. Now these cases are branded by many companies and for the most part it seems to be the same or similar product in functionality so this review should apply to them as well.
What do you Get?
The product comes with:
1.The Silicone/rubber case cover.
2.Ear piece extensions for better grip in ear made of silicone (Black and White).
3.Suspender string to hold Airpods around the neck (Black and white)
4.Key chain clip.
Airpods Case Cover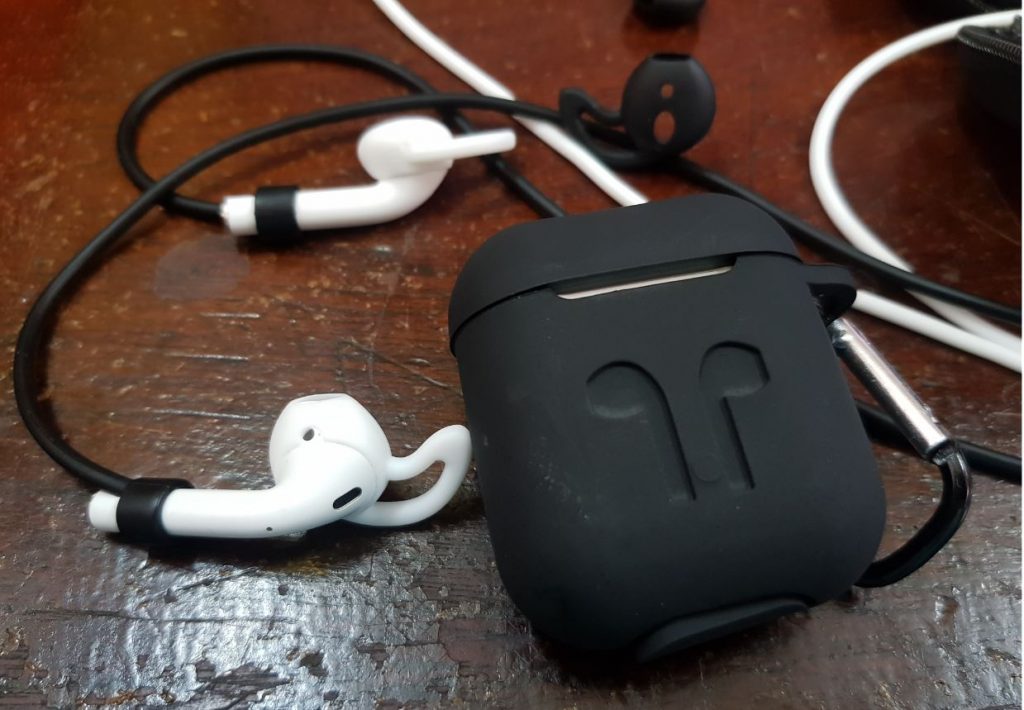 The case cover itself is great looking and will add a little extra bulk to the Airpods. This bulk is welcomed as it adds added drop protection. However as a side effect the satisfying sharp snap you get when closing the Airpods cover will be significantly reduced.
The case also covers the charge port which prevents dust entering the port. You can also attach the Ear piece extension which will be a great addition which works best in my opinion in cases where you are going jogging or any activity in which you find that the Airpods are always falling out easily.
When you are placing the Airpods back in the case though you will have to remove them. The suspender string is also a similar situation, you can have the Airpods however suspended from around your shoulders.

Video Overview:
Watch the video below to see the product.

Conclusion
While this product is far from perfect the low price makes it a ideal product to protect your expensive Airpods. The last thing you need is for your Airpods to get lost or get damaged from a fall and this Case will protect your Apple Airpods.
Personally the case is the star of the show with the other accessories will be used interchangeably according to the situation.I love that these come in various colors and will guarantee the Airpods take on a fresh new look.
There are Six (6) colors to choose from with one being a glow in the dark skin cover. So if you want something that affordable and effective to protect your device then try this product out.
Where to buy:
You can purchase yours below
Why Buy this Product:
1.Great Price.
2.Protects your Device in case of drops.
3.Protect ports from dust.
4.Improve hold or grip in ear especially during rigorous movement.
5.Suspender string for holding around neck.
Why you may Skip it?
1.Makes the case a little thick and muffles the snap when case is closed.
2. Accessories have to added and removed removed when Airpods are being placed back into the case.
Also before you go make sure to see check and see if your Airpods are the real deal.

Continue Reading we have even more Tips for you: