The Galaxy S10 is an awesome device and eventually you may want to place your Galaxy S10 into download mode for some reason such as using Odin to Flash a Firmware file and so on.
You may be surprised to find the method used to enter download mode has changed for the Galaxy S10,S10e,S10 Plus. Follow me as I show how to Place Galaxy S10 in and out of Download Mode.
How to Place the Galaxy S10 into Download Mode?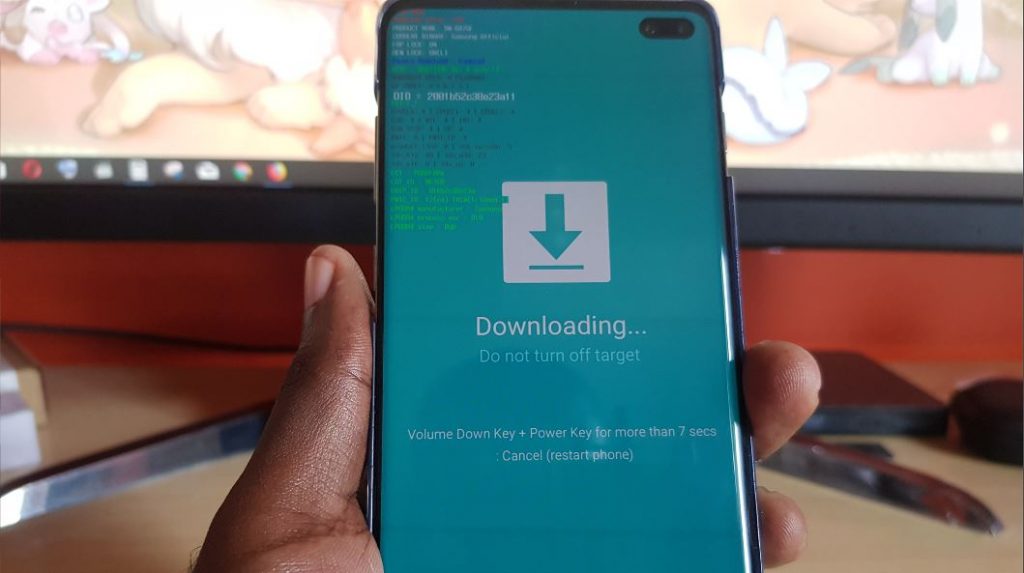 In order to place the Galaxy S10 in download mode:
1.Power off the Galaxy S10.
2.Hold down Bixby key and Volume down at the same time and then while having the USB cable connected to your computer attach the cable to your S10.
3. The Download Mode screen should popup on the display with two options, hit Volume up to go to download mode.
That's it you are now in download mode and you can go ahead and Use Odin or other tool to do what you wanted.
Video Demonstration:
Watch the following video to see how to place the Galaxy S10 in and out of Download Mode.
How exit download mode on the Galaxy S10?
If you find you are stuck on the Downloading… Do not turn off target screen or Download mode do the following to exit:
1.Hold down Volume down and Power Key.
2.Hold both buttons for seven (7) seconds or a little longer and your phone will restart.
The phone will boot up normally and work fine. Also the Don't turn off target message only applies if you are in the process of flashing. So its fine to go ahead and restart your smartphone without worrying as it totally alright.
Before you Go:
Before you go I hope you learned how to Place Galaxy S10 in and out of Download Mode. Please take the time to share this article,comment below and check out even more of our articles.