This tutorial will show you How to Enable Secure Folder on the Galaxy S10. This also applies to the Galaxy S10e, S10 Plus and any other similar device.
The secure Folder is a great way to keep sensitive files safe and away from any one that might use your phone. This is also very secure and convenient as the feature is built right into the device.
How to Enable Secure Folder?
Here is How to Enable Secure Folder step by step.
1.Go to settings.
2. Select the Biometrics and security option.
3.Select Secure Folder option.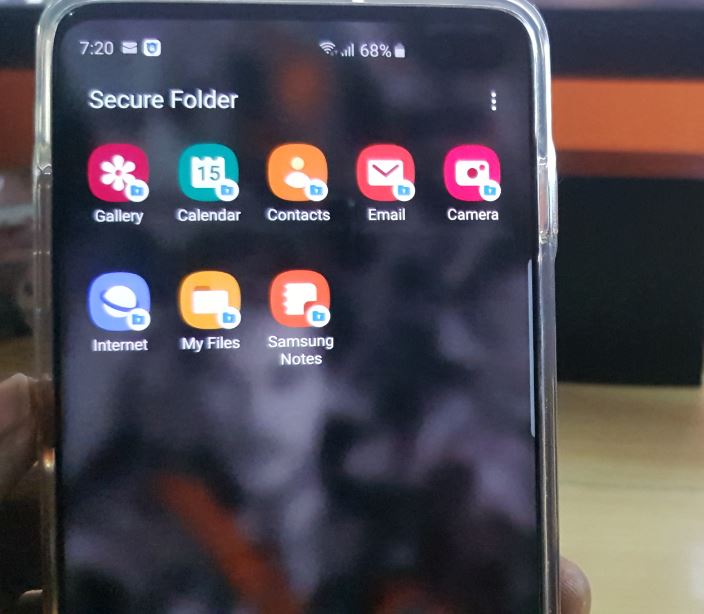 4.Go ahead and do the setup and verification. Next select a PIN or security measure. That's it secure folder is now setup.
To access the secure folder go ahead and tap the secure folder icon.
Video Tutorial
Watch the following video tutorial to see how its all done.
Hide Secure Folder Icon
To hide the secure folder icon
1.Launch secure folder.
2.Click the three dots upper right and select settings.
3.Look for show secure folder and turn the feature off and choose hide. The icon will disappear from your regular icons.
4.To have it show again go to settings, Biometrics and security and secure folder, enter your password and toggle show secure folder to make it visible.
Next learn how to Hide Pictures and Apps using secure Folder right here.
Before you Go
Before you go please share this article on How to Enable Secure Folder on the Galaxy S10. Please also comment and check out more articles.