So have you ever had your phone in a pocket or bag and found later on that while it was there it accidentally unlocked and either changed a setting or worse it resulted in a person being dialed or called.
Today's guide will show you How to Disable or enable Accidental Touch Protection on the Galaxy S10. This will easily stop Accidental touches on your Galaxy S10 when you have in in a pocket, bag or other dark place.
What devices does this Apply to?
This will apply to the Galaxy S10,S10e and S10 Plus respectively. In addition any other device from Samsung or Android that has a similar setup should also work just fine.
What is Accidental Touch Protection?
Accidental Touch Protection protects your phone from accidental touches when it's in a dark place, such as a pocket or bag.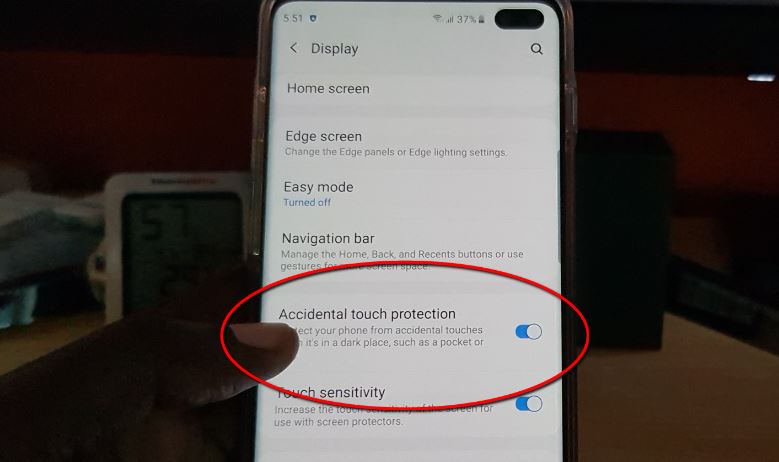 How to do this?
1.First unlock your device and go to settings.
2.Next choose Display.
3.Now turn on or off as desired: Accidental Touch protection.
After turning the feature on or off you can simply hit back to exit the menu.
Video Tutorial:
Watch the video and see how its done below.
Before you Go
Before you leave please do me a solid and share this article. I would also love it if you could please comment below and check out more of our articles as well.