Have you even been in the situation where the Kids use your phone and ended purchasing a bunch of Paid apps. Believe me it happens and ever so often a parent makes the news with a really impressive bill.
Well the same could happen too in error with kids and others that use your phone. So in this tutorial I will be showing you How to Stop Kids Making Unauthorized Purchases Android.
In this way no one can make a purchase without the owner of the phone.Weather it be in the Google Play store or Galaxy store purchases this tutorial is for you.
What devices does this apply to?
This tutorial will apply to any Android device including all the phones from Samsung. Also as long as the device has the Google Play store or Galaxy store such as phones, Tablets and other similar devices.
How to Stop Kids Making Purchases Android?
Google Play Store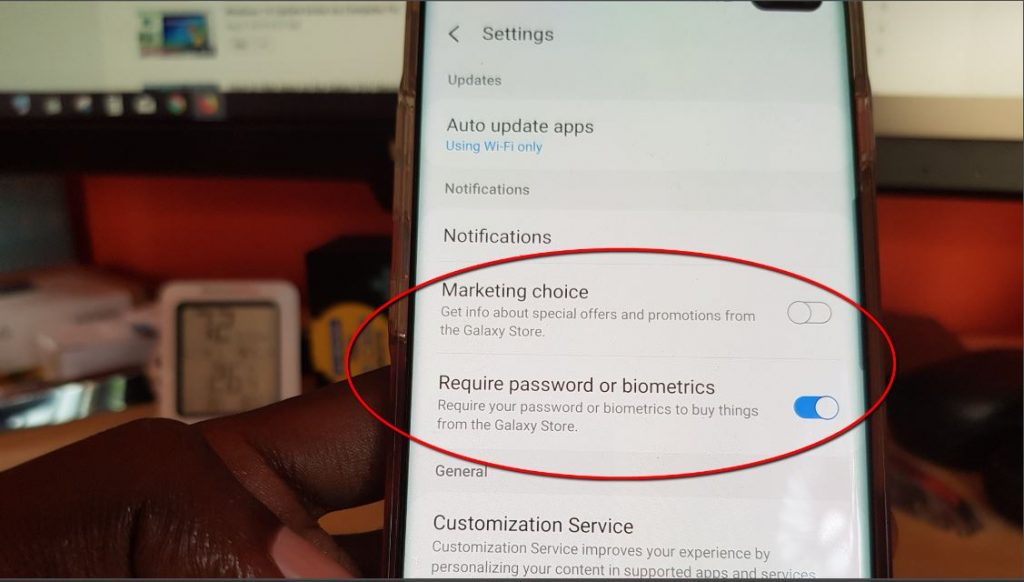 1.Launch Google Play and click the three lines on the left side of the screen.
2.Next from the menu that appears go to settings.
3.Now look for a turn on: Biometric Authorization. You will need to enter your password associated with your Google Account and after doing this the feature will be turned on.
4.Next make sure Require Authentication for purchase is set to : For all purchases through Google Play on this device.
That's it, now no Kids or anyone will be able to purchase anything on your phone without your Fingerprint before a purchase.
Galaxy Store
1.Launch Galaxy Store.
2.Now click the three dots upper right.
3.Go to settings.
4.Make sure : Require password or Biometrics is on.
Now that's it you will need a password or your Fingerprint each time an attempt is made to purchase anything through the Galaxy Store.
Before You Go
Before you go the above should cover the main ways kids usually run up a bill on parents devices including smartphone or tablets.
If you found this to be the saving grace you were looking for in Stopping Kids Making Unauthorized Purchases Android then share, comment and if you have the time please see more articles.