On most Samsung galaxy device there is only one main way to power off your phone. With the Note 10 there are two ways that you can use to power off your smartphone.
You can even use your S-Pen totally to power off your Galaxy Note 10 or Note 10 Plus. So join me as I show you these two methods as you may find that they come in very handy.
Video Tutorial:
watch the Video tutorial to see what to do.
How to Power off Your Note 10?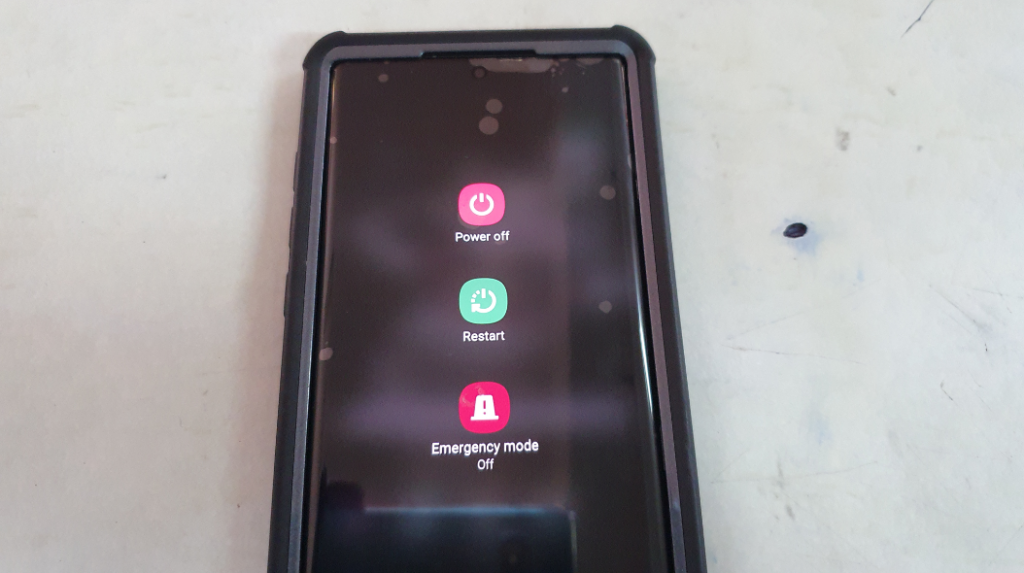 In order to power off your Note 10 you can :
1.First go ahead and turn your Note 10 to the left side.
2.Look right below the volume up and down button you will see the power button. Its the last button from the top.
3.Long press the Power button for three or four seconds. The power menu will appear and you can select the Power off option.
OR
For this method you can use your hands or the S-Pen
1.Unlock your phone and go to the Home screen.
2.Pull down the notification shade to see the notification area and then again to see the quick settings.
3. Next go look in the upper right hand side right beside settings you will see a power icon.
4.Select the power icon and the power menu will appear. Inside the power menu you will find the power off option. Best part is that you can select this option using your S-Pen which is very convenient.
Before you Go
Before you go please Share this article on Two (2) Ways to Power off the Galaxy Note 10. Please also take the time to comment and check out more of our content.