So in this tutorial I would like to show you How to Make the Note 10 Easier to navigate with Accessibility Menu. This menu will be added to the existing navigation buttons and makes accessing stuff on large screen such as that of the Note 10 and Note 10 Plus much easier.
I do hope you find this feature really useful as since I have discovered it I find that it makes using the Note 10 and other big screen smartphones much easier to handle.
Why do this?
When you install the Accessibility Menu you will find that access your notifications can be done in one tap. You will also be able to do screenshots and Quick Settings.
So be sure to at least try this feature out. If you don't like it you can disable the feature at any time.
Video Tutorial:
Watch the following video to see exactly what to do step by step.
How to Enable Accessibility Menu on Note 10?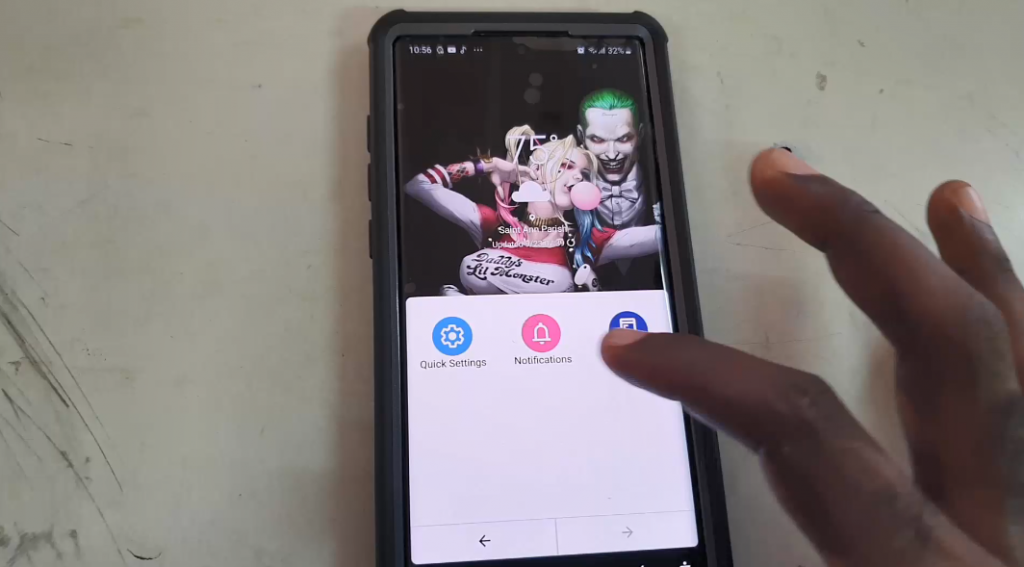 1.Go ahead and go to Google Play and Download: Android Accessibility Suite.
2.Once downloaded go ahead and go to settings, Accessibility and Installed services.
3.Finally Tap: Accessibility Menu and toggle or turn the feature on.
4.Go back to the Home screen and look at the navigation bar at the bottom of the screen. You will notice instead of the usual three icons there are now four icons.
The new Icon to the far right is the accessibility Menu option, go ahead and tap it. The icon looks like a stick figure of sorts.
How Can I use this?
Well as you can see the Accessibility menu is in a really easy to reach place on the screen. With one tap you can access Screenshots, Quick settings and Notifications and so on.
By having everything in one convenient place you can easily access these features on a very large screen device which would have been otherwise very difficult.
Before you Go
Before you go please take the time to share this article with a friend and be sure to comment and check out more of our content here on the website.