The Opening of two Apps at once on Screen in Split screen is a feature that has been available for some time now on the Galaxy S10, S9, S8 and so on.
Its a feature that allows you to have two separate Apps open at once which share the screen. This is great for multitasking or doing two things at once.
Personally I find that you can use two complimentary apps and have them side by side on screen and not having to switch between both.
Video Tutorial:
Watch the video tutorial below to see how its done.
How to Do Split Screen on Samsung?
1.Go ahead and open the Two apps you want to share a screen.
2.Go to the recent apps menu by touching the capacitive touch buttons at the end of the display.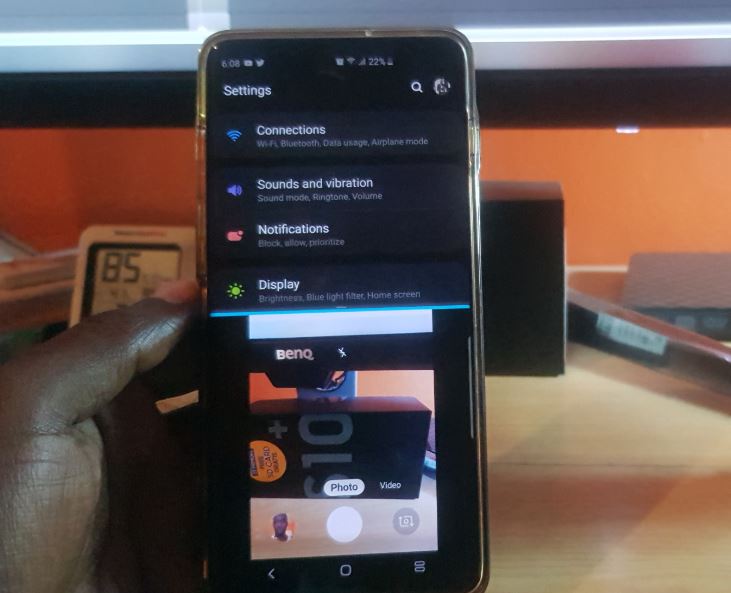 3.Now when the first app shows up in recent apps, go ahead and tap the icon at the top center of the recent apps screen and you will see some options.
Go ahead and select:Open in Split screen view. Then select the second app to open and that's it they will share the screen together.
Does this Work on all Apps?
Unfortunately the feature does not work on all third party Apps. You wont know though until you try so go ahead and see for yourself. The Apps that's built into your device or came with the device does support it though.
How did I do?
Did we do good? I would love to know and you can do just that in the section below indicated as the comments section. I would also love if you could share this in appreciation or at least see more of our content.