Ever wished your favorite App supported Dark mode but it did not? well there might be hope with the update to Android 10.
With this version of Windows comes a variety of new features. One of these new features if you know where to look is the ability to Force Dark Mode Across all Apps.
For Example the Galaxy Store does not support Dark mode as of the time of writing this article but when this method is used it will work with it and other Apps can be force to use Dark Mode as well.
So simply try the following method and see if the App you want Dark mode to work with will now work with this procedure.
Video Guide
Watch my video guide that walks you through the process one step at a time.
How to Force Dark Mode?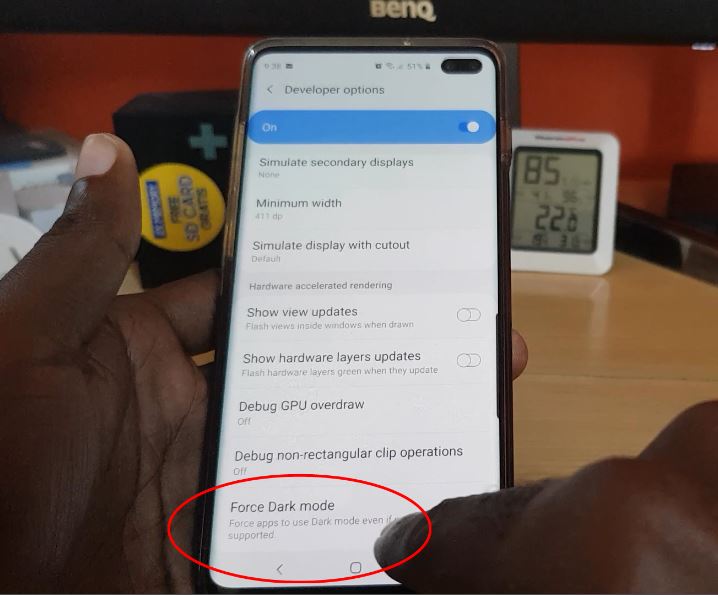 1.Go to settings and then about phone. Then select Software information and then tap build number repeatedly until you are prompted for your password which you should enter.
You will place your device in developer mode after doing this.
2.Go back to settings and scroll all the way down and select the new option that says developer option.
3.Now search for either manually or using search: Force Dark Mode. Turn the feature on.
4.Now go back to desktop and swipe down the notification area and swipe down once again to the quick toggles and swipe over and select Dark Mode.
5.Now you will notice with the Force option on that some other apps that were not working with Dark mode on will now work.
So what do you think?
Don't just take my word for it. What are your views on this feature and did it work for you? sound off in the comments and share your views as I would really love to have your feedback please.
Continue Reading we have even more Tips for you: